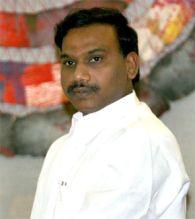 Aam Aadmi Party, whose main poll plank is fighting corruption, on Wednesday announced it would field candidates against 2G spectrum scam accused and former telecom ministers A Raja and Dayanidhi Maran of Dravida Munnetra Kazhagam in the April 24 Lok Sabha polls in Tamil Nadu.
"Definitely, we will field candidates against leaders who are dipped in scams. We will field candidates against A Raja in Nilgiris and Dayanidhi Maran in Central Chennai," AAP's Tamil Nadu convenor David Barunkumar told reporters.
He said the first list of candidates and constituencies would be released later this week. "We hope the first list of candidates will be announced by this Sunday or Monday", he said.
On whether anti-nuclear activist S P Udhayakumar, who has joined the AAP, would contest the polls in the wake of several cases filed against him, he said "we will support Udhayakumar. Even if he is arrested, he will file his nominations from jail and contest the elections."
Asked whether AAP would try to forge a partnership with the Left parties in Tamil Nadu in the wake of their snapping ties with ruling All India Anna Dravida Munnetra Kazhagam, he alleged that they were "not living up to the principles of communist parties."
The meet also saw journalist Vaseegaran joining AAP in the presence of state office bearers of the Party.
Image: 2G spectrum scam accused and former telecom ministers A Raja