Prime Minister Narendra Modi had an enjoyable Sunday morning as he visited two ancient temples in Kyoto -- Toji Temple and Kinkaku-ji (or Golden Pavilion) temple. Tourists at temples were trilled to see the India PM -- some posed for pictures with him; a few others queued up for autographs.

Here are some top moments from Modi's Kyoto trip.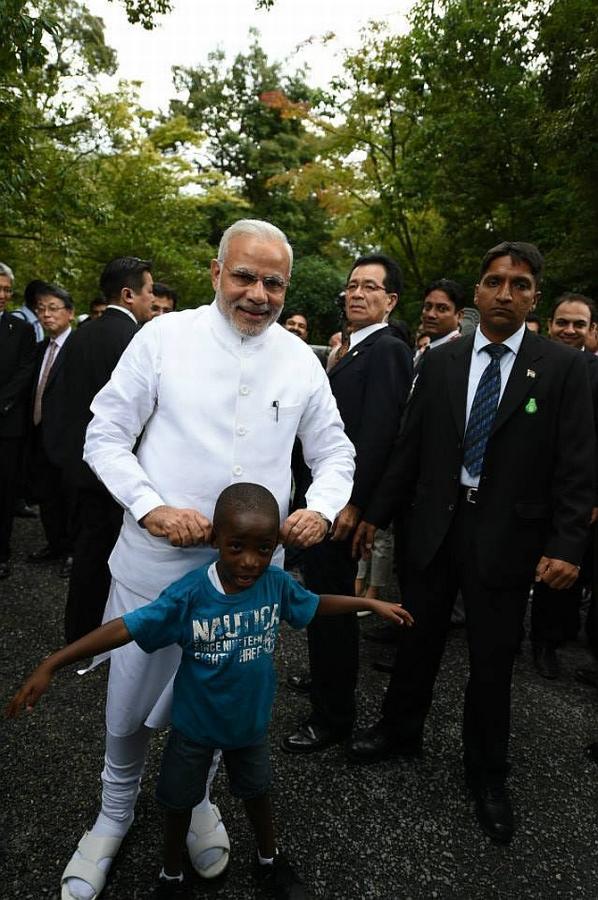 In Kinkaku-ji, the PM mingles with tourists and visitors. He playfully pulled ears of a boy and posed for photographs. Photograph: MEA/Facebook

---
Tourists at the Kinkaku-ji Temple are thrilled to meet Modi. So is our PM. Photograph: MEA/Facebook
---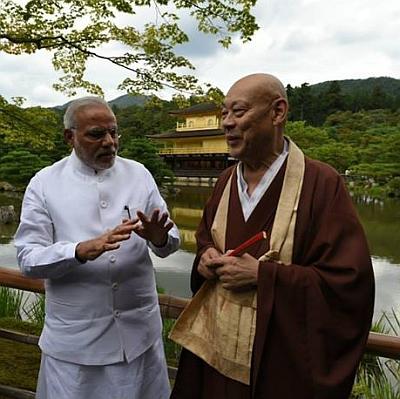 Modi interacts with a monk at the temple. Photograph: MEA/Facebook
"I am Modi and you are Mori!" This is how Modi charmed the head priest of the ancient 14th century Buddhist temple.
Dressed in all-white kurta pyjama, sleeveless jacket and white sandals, apparently to send out a message of solemnity of the occasion, he spent some time with the 83-year-old head priest Yasu Nagamori of Kinkaku-ji temple, spokesman for the External Affairs Ministry, Syed Akbaruddin tweeted.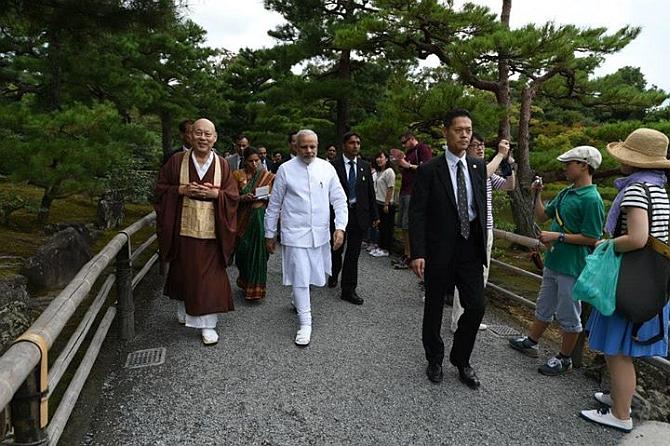 Visitors click photographs of Modi as he visits the temple. Photograph: MEA/Facebook
---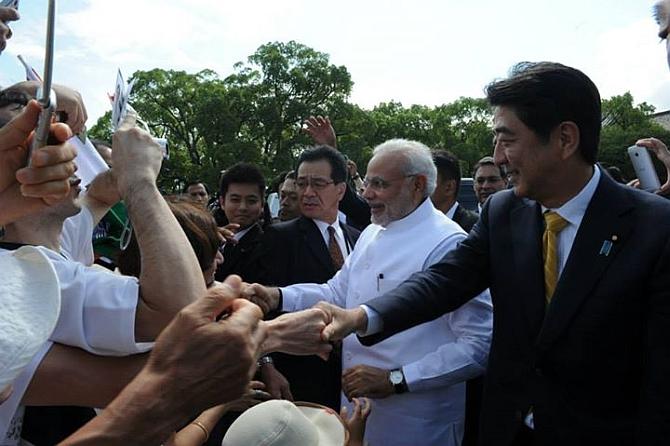 Modi and Japan PM Shinzo Abe shake hands with visitors at the Toji Temple in Kyoto. Photograph: MEA/Facebook
---
Modi waves to crowds at the Toji Temple as Abe interacts with a monk. Photograph: MEA/Facebook

---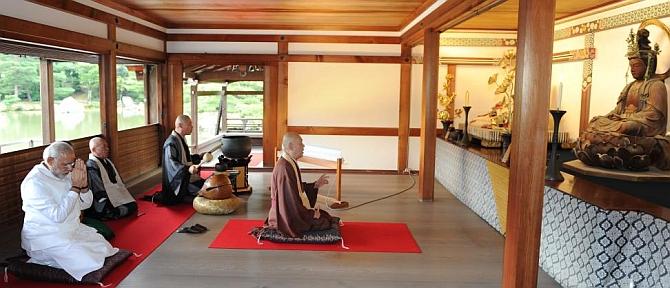 Modi prays at the Kinkaku-ji Temple in Kyoto. Photograph: MEA/Facebook