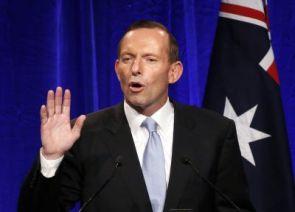 In a bid to further deepen ties with India, Australia is looking forward to welcome Prime Minister Narendra Modi when he is expected to attend the G20 Summit in Brisbane.
"We have invited Prime Minister Modi and we are very keen to have him here," newly appointed Chair of Australia-India Parliamentary group Alex Hawke said.
Hawke, who met a high-profile gathering here at the Australia India Institute of the University of Melbourne over the weekend, said Prime Minister Tony Abbott has already extended formal invitation to Modi to attend the meet to be held between November 15-16.
"We are very excited about the new opportunities between the two governments who are both keen and eager to ensure we have strong bilateral relationship based on trust, more trade and economic relations," he said.
Hawke met Melbourne-based Indian Consul General Manika Jain, AII director Amitabh Mattoo and Australia-India Business Council-Victoria President Ravi Bhatia among others.
He said that Australian Trade minister Andrew Robb would soon visit India accompanied by a high-level trade delegation.
Despite the bilateral trade witnessing a downward turn recently, some thrust areas like tourism marked 7.5 per cent growth. "We need to make sure (progress) in areas of mining, uranium, infrastructure which areas of mutual interest," Hawke said.
"Our trade minister Robb will be going to make sure these are the areas of new focus of the two governments," he said.
Greg Sheridan, foreign affairs editor of 'The Australian' newspaper and a staunch supporter of India-Australia ties, had recently pointed out four main areas of emphasis-resources and energy, agriculture, education and Infrastructure.
"Then there is health. Then there is sport. Modi thinks Indians don't play enough sport and wants sporting exchanges with Australia beyond cricket," Sheridan said, adding that Australia must grasp the opportunities.
Image: Australia's conservative leader Tony Abbott Photograph: David Gray/Reuters