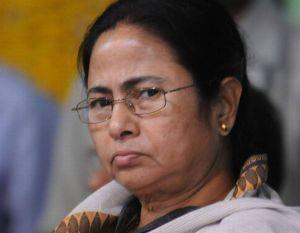 Claiming that Congress was in "coma" and Bharatiya Janata Party would be unable to form the government after Lok Sabha elections, Trinamool Congress chief Mamata Banerjee on Tuesday said it was time for "like-minded forces" to capture power at the Centre.
"In the national scenario, Congress is in coma and BJP alone cannot form government. So, we have to unite like-minded forces and capture the power in the Centre," Banerjee, who had earlier given a call for a federal front, said launching her party's campaign for the parliamentary polls in Left Front- ruled Tripura.
"While fighting alone with small friends we have achieve our goal," the West Bengal chief minister said, apparently referring to her party's alliance with Jharkhand People's Party on Monday.
"The Trinamool Congress must be a decisive force at the Centre and we have to capture power to protect the interests of the people," she said.
Criticising the division of Andhra Pradesh, she said it was possible because Congress and BJP were united on the issue.
"They made a syndicate and divided Andhra Pradesh despite our opposition. Some autonomy could be given to them, but dividing a state is unjust," she said.
Mentioning that a wave of change had come and power had to be captured in Delhi, Banerjee said that the interests of states, especially the neglected North-East and West Bengal, had to be protected.
© Copyright 2021 PTI. All rights reserved. Republication or redistribution of PTI content, including by framing or similar means, is expressly prohibited without the prior written consent.