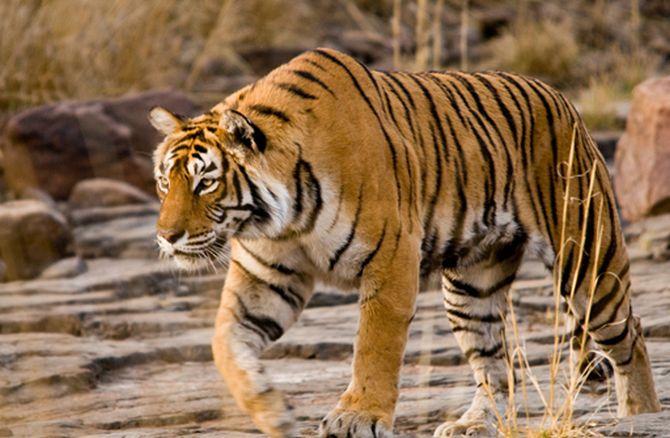 Legendary tigress Machhli, the world's oldest tigress in the wild and one of the most photographed individual animals in the world, died on Thursday in her home range of RanthamboreNational Park in the state of Rajasthan.
Also referred to as T-16, the tigress, who was suffering from a prolonged illness, had not eaten for last five days.
Machhli, often referred to as the tigress queen of Ranthambore, is remembered by wildlife enthusiasts and tourists as one of the most versatile felines of her species in the area, having given them many occasions to preserve for posterity either as images or as video.
Machhli was also known as "lady of the lake" because she could be found mostly around the local water body. However, that was not the reason why she was named Machli, which means 'fish' in Hindi. She got the name because some marks on her face resembled that of a fish.
Image: Machhli was the world's oldest tigress in the wild. Photograph: Ranthamborenationalpark.org