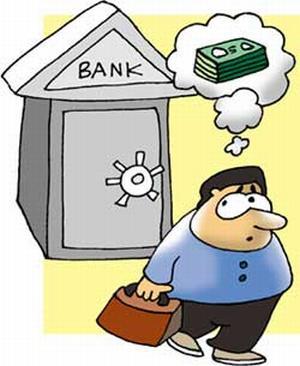 The Sampoorna Vittiya Samaveshan Mission aims to open bank accounts and provide people access to other financial services like insurance and pension. The Narendra Modi government is expected to ask banks to open 200 million accounts in a year from this Independence Day.

We found it curious that the goal was an absolute number instead of a percentage of the population that would ensure more Indians are included in India's growth story. To make the scenario clearer, the map above visualises the official numbers for percentage of households availing banking facilities as published by the Planning Commission of India in June 2014.

In some states like Himachal Pradesh and Andaman and Nicobar Islands more than 89% of households avail banking facilities. Other states like Manipur and Nagaland which do not even touch the 35% mark still have a long way to go.

And while the north eastern states generally have lower penetration of banking facilities than most other regions in the country, Tripura stands out as an exemplary exception with 79% of households availing formal banking facilities, one of the highest in the country.

Note that the Planning Commission number (plotted on the map above) represents the percentage of households that are availing banking facilities and may not directly represent the banking facilities available in the region.

What are banking facilities like in your area? What do you think are some of the reasons that banking facilities availed have such varied numbers across the country? Let us know what you think.

Fore more data driven journalism check out Rediff Labs.