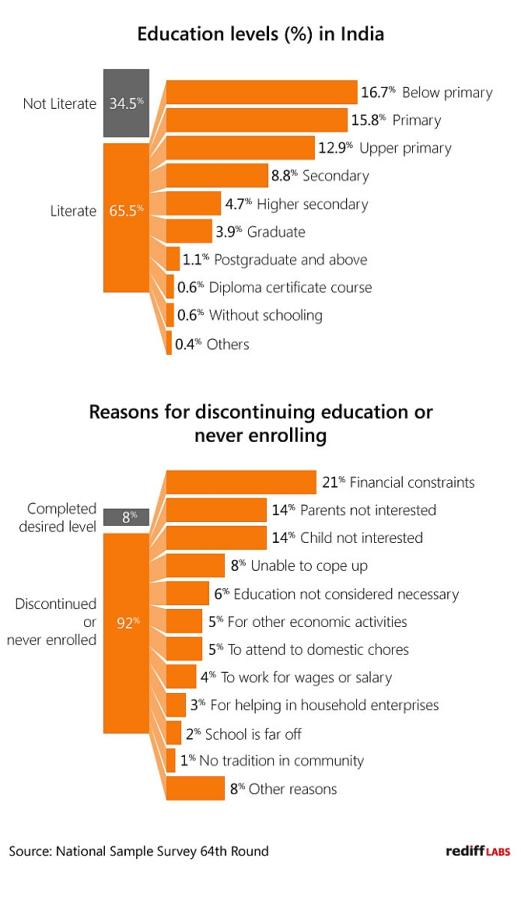 The graphic above shows the level of education in households across India along with reasons for discontinuing or never enrolling in an educational institution. The statistics were reported in the 64th round of the National Sample Survey. The report which provides data for 2012 is the latest source of all information available for education in India.

The survey reported that while over 65 per cent of Indians are literate, only a fraction of the population is highly educated. 16.7 per cent of Indians, the largest chunk inside the literate bracket, have not completed even primary school education.

The survey found that in eight per cent of households Indians discontinued education after they achieved the desired level. For a whopping 21 per cent, however, financial constraints came in the way. In addition, four per cent discontinued education "to work for wages or salary" and another five per cent for "other economic reasons".

Given the shifting economic scenario in India, the mood is one of general optimism. What big changes do you hope the government will make to transform education in India in the years to come?
For more data-driven journalism, check out Rediff Labs