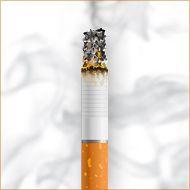 While the government banned smoking in public places in 2008, the data from Global Adult Tobacco Survey India Report indicates the effectiveness of this ban in different states if India.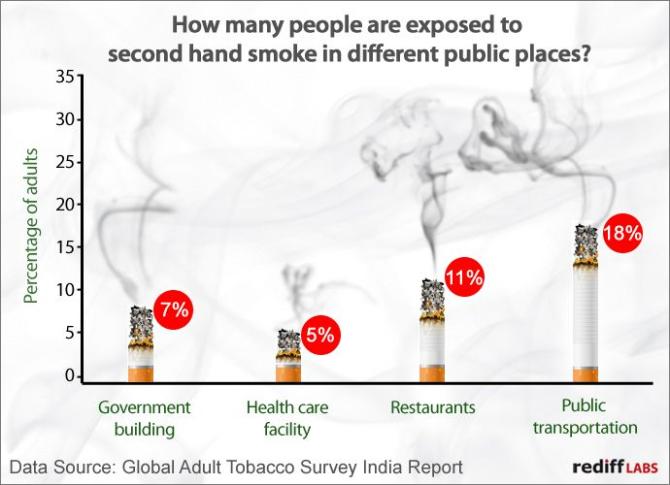 The image above shows the percentage of people all over India who reported being exposed to second had smoke in different public places.
Explore the interactive map above to see the percentage of people exposed to second hand smoke, percentage of active smokers and the percentage of people who observed smoking in non-smoking areas.
On the map you will notice that in some states the number of smokers is low while the exposure to second had smoke is relatively high. For example, Goa, Maharashtra, Karnataka, Gujarat and Haryana all have high second hand smoke in public areas even though the number of smokers is relatively low.
Have you observed smoking in non-smoking areas in your location? Tell us in the comments below how the public smoking ban is being implemented in your region.
For more data driven journalism, check out Rediff Labs.