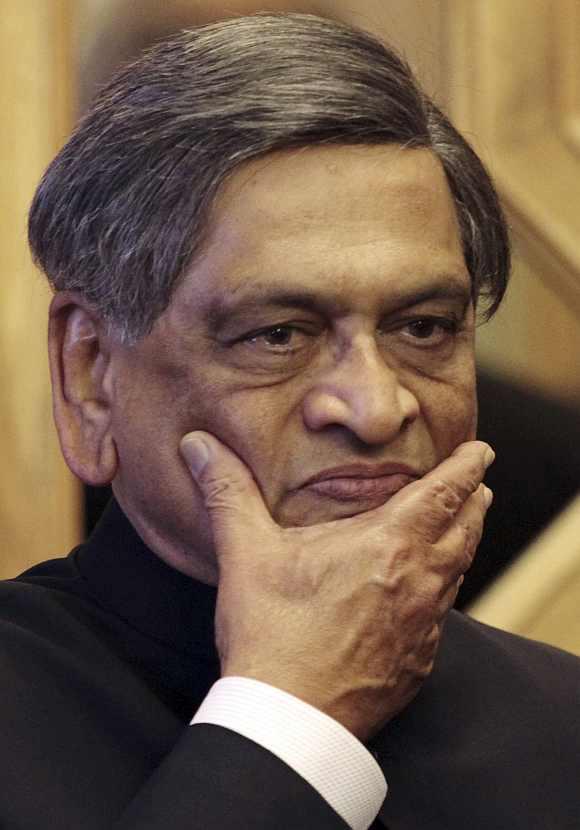 Former external affairs minister and veteran Congressmen S M Krishna met with party president Sonia Gandhi in New Delhi on Tuesday.
During this meeting Krishna is supposed to have handed over a note to Sonia and Rahul Gandhi giving them an assessment of the Congress' position in Karnataka under the governance of Siddaramaiah.
The veteran leader conveyed to the party high command that things are dangerously on the slide, if they went unchecked and correctives were not applied soon.
According to reports, the All India Congress Committee has not taken seriously Krishna's fear of an Uttarakhand type situation repeating in Karnataka.
According to sources, Krishna also suggested that Rahul divest some responsibility and give greater space to youngsters.
According to Krishna, there are 124 Congress MLAs in Karnataka. If any revolt takes place in the state Congress at least 65 anti-Siddaramaiah MLAs will walk out thus creating an Uttarakhand type situation.
Meanwhile, Siddaramaiah has taken four days off from his schedule and has gone in for Ayurveda treatment for his back ache.
A Correspondent in New Delhi.