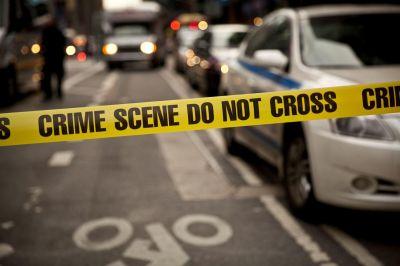 A woman armed with kitchen knife on Friday attacked children at a kindergarten in China's southwestern city of Chongqing, injuring at least 14 of them before she was stopped by teachers and guards, in the latest such incident on children in the country.
Police in the Chongqing city said, the children were slashed by the 39-year-old woman about 9.30 am (local time) as they were returning to class after their morning exercises at the Yudong New Century Kindergarten in the Banan district, police said.
The injured children were all sent to hospitals for treatment. There was no immediate word on their condition.
The woman, identified only by her surname Liu, has been arrested, Hong Kong-based South China Morning Post quoted a local state-run Chongqing Broadcasting Group as saying.
The motive behind the attack is unclear, though some reports on social media say the woman had a grievance against the government.
A mobile recording shared by the broadcaster showed the alleged suspect being dragged away by police, as well as an injured child on a hospital stretcher.
Videos circulating on Chinese social media showed small children bleeding from severe cuts to their faces at the entrance of the kindergarten as stunned adults looked on.
A screenshot of a WeChat group said 'a woman and her husband were arguing, and to take revenge against society she stabbed the children at the kindergarten with a knife', the report said.
A video from a hospital in the Chongqing showed adults wailing in grief as children covered in blood are rushed from ambulances into the building.
In another video, a child with his head in bandages is rushed past on a hospital bed, as crowds look on.
School security guards and staff managed to restrain the attacker.
Video from the scene appeared to show angry onlookers attempting to hit and kick the woman after she was detained.
Large crowds gathered at the scene following the incident, and that the attack had shocked residents of the city, a metropolis of some 30 million people, the report said.
Violent crime is relatively rare in China, but it has faced a string of unrelated knife attacks in school and kindergartens in recent years.
They have usually been carried out by people seeking revenge against officials or individuals, or who are suffering from mental health problems.
On June, a 29-year-old man fatally stabbed two children outside a primary school in Shanghai, while nine schoolchildren were stabbed to death in a county in Shaanxi province in April, the report said.