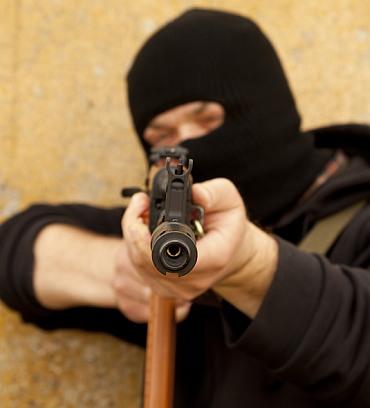 If the words of Lashkar-e-Tayiba operative Abdul Karim Tunda are to be believed, then Bharatiya Janata Party's assessment of Kerala, the God's own country, turning into a nursery for terrorism may well be true.
The discarded Lashkar bomber, who was recently arrested after a 27 year hunt, has reportedly told investigators that there are roughly around 130 operatives of the outfit in India; at least 80 of them are based in parts of Kerala and Madurai in Tamil Nadu.

He added that none of these trained operatives has been actively involved in any attack, but could be summoned at any given time.

Another aspect that came to light during Tunda's interrogation is that none of these operative works under the Lashkar's banner. Instead, they rely on small-time political outfits.

Currently, the Al-Ummah, which is directly connected to the Lashkar, is the deadliest of all the groups operating in southern India.

According to Tunda, the Lashkar first realised the potential of home-grown terrorists when in December 2007 it started a camp in Vagamon, a hill station located in Kottayam-Idukki border of Kottayam district of Kerala.
Tunda revealed that the mindset of these operatives of the Students Islamic Movement of India under their chief Safdar Nagori was completely different; their aggression impressed the Lashkar leadership.

It was at this camp that the Indian Mujahideen was born.

Tunda claimed that for the Lashkar, Tamil Nadu and Kerala are fertile grounds.

Investigators said quoting Tunda, 'The impetus is not so much on carrying blasts, but rather on changing the people's mindset. These operatives indulge in rioting, polarising Muslim votes and small-time political activities. So far they have managed to create a major divide between communities in few parts of Kerala and Tamil Nadu. This has only led to more recruitment.'

According to intelligence agencies, nearly 50 to 100 youth are enrolled into terror camps being organised across Kerala.

A camp at Aluva in Kerala is under the radar of the Intelligence Bureau.

Such camps are very often conducted right under the nose of the district administration. With Bihar high on the radar of intelligence agencies, several operatives have taken shelter in Kerala in the recent months.

IM terrorists like Yasin Bhatkal, Tehsin Akhtar and Waqas Ahmed were reportedly spotted in parts of Kerala after carrying out major attacks. Tehsin and Waqas had in fact taken shelter in Munnar for a long time and the state administration had no clue about this.