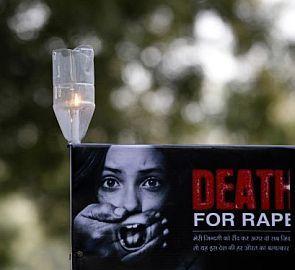 A 14-year-old girl, battling for her life after she was set afire by three people in Odisha's Kendrapara two weeks ago, passed away in a hospital in Bhubaneswar late on Thursday night, TV channels reported.
The condition of the girl turned critical on Thursday night just before she was to flown to Delhi for better treatment, prompting doctors to rush her back to the Capital Hospital in Bhubaneswar.
"The girl's condition suddenly became extremely critical at the airport. She was not in a condition to be taken to Delhi," said Odisha Health Minister Damodar Rout.
The 14-year-old girl was supposed to be taken to Safdarjung Hospital in Delhi, but after her condition deteriorated, all efforts were made to save her life at the Capital Hospital, he said.
Meanwhile, several women's outfits including the women wing of state Bharatiya Janata Party staged demonstration at Capital Hospital after the girl was taken back there. Shouting slogans against the state government, the protesters wanted to know whether the girl was alive.
The girl was admitted at SCB Medical College Hospital at Cuttack on July 28 with 70 per cent burns after she was set afire by three men who had attempted to rape her.
Her condition became serious allegedly after inhaling smoke as the burn unit of the hospital caught fire last Sunday.
A medical board on Wednesday decided to shift the girl to New Delhi as she had developed acute respiratory distress, informed the SCB Hospital superintendent Shyama Kanungo.
The girl's respiratory tract had been infected and there was threat to her lungs, Kanungo said.
Earlier, a medical examination on the victim was conducted by a team of forensic doctors to ascertain whether she was raped. According to sources, the doctors did not rule out rape after finding injuries on her vital parts. The police have arrested two persons in this connection.
With inputs from PTI