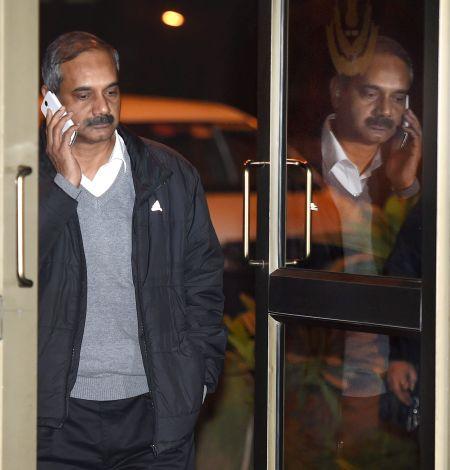 Delhi Chief Minister Arvind Kejriwal's principal secretary Rajender Kumar was grilled by the Central Bureau of Investigation for the third straight day in connection with several corruption cases registered against him.
According to reports, the senior IAS officer was questioned at the CBI headquarters.
The CBI had on Tuesday raided at least 14 places in Delhi and Uttar Pradesh, including the house of Delhi Chief Minister Arvind Kejriwal's principal secretary, after obtaining warrants from a court.
Kumar was questioned by the CBI for about seven hours late Wednesday night after the probe agency sleuths raided his Delhi Secretariat office.
Kumar has been booked under sections of the Indian Penal Code on charges of criminal conspiracy and under various sections of the Prevention of Corruption Act for allegedly favouring a private company in five contracts worth Rs 9.5 crore during 2007 to 2014.
Kumar has been accused of setting up various companies to give work contracts without tenders which has been a huge loss to the Delhi government.
Image: Delhi Principal Secretary Rajendra Kumar was questioned for about seven hours on Wednesday night. Photograph: Manvender Vashist/PTI