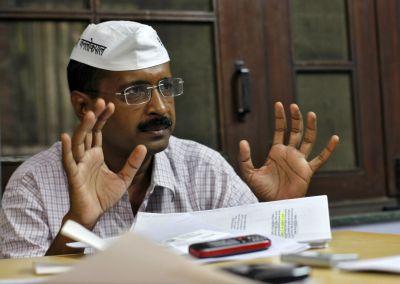 To garner support among the Indian-Americans in the United States, Arvind Kejriwal-led Aam Aadmi Party is organising a convention in Chicago on Saturday.
Indian-Americans from across the country are expected to attend the AAP USA convention, which would be addressed live through a video conference by the Aam Aadmi Party founder, Arvind Kejriwal.
"We are getting together to underscore the need to take a much stronger stance against corruption," Dr Munish Raizada, member of the AAP Convention organising committee told PTI.
The convention, he said, is expected to pass a resolution demanding more accountability from the political leadership so as to make the public institutions more effective.
Two key leaders of the Aam Aadmi Party -- Kumar Vishwas and Professor Yogendra Yadav -- will be coming from India to address the supporters.
"Kejriwal will talk on AAP's vision for India's growth and NRIs' role in it", while Prof Yadav will talk about "How to empower citizens in a true democracy," and Vishwas will share his thoughts on "65 years of freedom in the eyes of a poet,"," AAP US convention spokesman Harsh Taneja said.
Image: Aam Admi Party founder Avind Kejriwal
Photograph: Mansi Thapliyal/Reuters