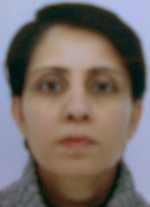 Australia's media watchdog on Thursday launched a rare probe into the broadcast of a prank call by a Sydney-based radio station to a United Kingdom hospital treating pregnant Duchess of Cambridge Kate Middleton, wife of Prince William, that led to the death of an Indian-origin nurse.
Australian communications and media authority used its special powers to launch a rare "own motion" probe contrary to other cases where it has to wait for complaints.
A spokesman of the authority said the body would investigate whether the licence holder Today FM Sydney Pty Ltd, breached its licence conditions or the industry's code of practice,
The Age
newspaper reported. It will examine whether the network breached standards of decency, invaded privacy or broke rules of consent.
The media watchdog said it "will be seeking to expedite this investigation and does not propose making any further statement while its investigation is underway". It is believed public hearings are unlikely.
Jacintha Saldanha, 46, was found dead after she was duped into giving up information about Kate, to two Australian DJs, who fooled her into thinking they were the Queen and Prince Charles live on air.
The stunned radio hosts -- Michael Christian and Mel Greig -- have since stepped down from their show following the tragedy and have apologised for their action.
The paper quoted a 2Day FM spokeswoman who said an internal investigation found that "all procedures and protocols were adhered to."
However, no details of the investigation were released.
If it is found that the station breached a licence condition, then it could lose its right to broadcast, may be subject to tighter restrictions and possibly a hefty fine.
The paper refereed that under the probe the parent company Southern Cross Austereo could be forced to name the employees who approved the prank. The information has been till now been refused. Those who could face a inquiry are station content director Derek Bargwanna, station manager Jeremy Simpson, national content director Craig Bruce and metropolitan radio chief Guy Dobson. Both the DJs and producers Emily Mills and Ben Harlum.

Image: Jacintha Saldanha was found dead after she was duped into giving up information about Kate 
© Copyright 2021 PTI. All rights reserved. Republication or redistribution of PTI content, including by framing or similar means, is expressly prohibited without the prior written consent.