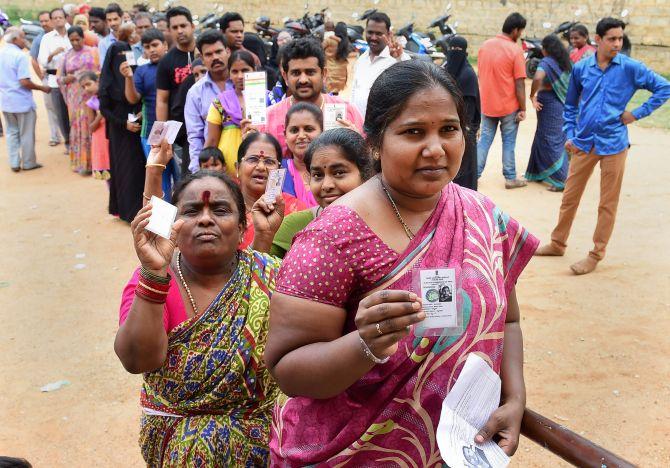 National Conference leader Omar Abdullah on Tuesday used a Latin phrase, made famous by William Shakespeare in "Julius Caesar" to connote betrayal, to express his surprise over the election results in Karnataka.
"Et tu #Karnataka", Omar tweeted as the trends of counting of votes showed Bharatiya Janata Party emerging as the single largest party in the state assembly elections with the possibility of getting a simple majority.
'Et tu' is a Latin phrase meaning "even you".
In the play, Roman dictator Julius Caesar's last words are "Et tu Brute, Then fall Caesar" as he is assassinated by his friend Marcus Junius Brutus and other conspirators.
Omar was also quick to chide Congress leaders for blaming EVMs for its imminent defeat in the polls.
"Please save this tweet for future reference. If I win it was all my charm & hard work. If I lose it's all down to those blasted EVMs," the former Jammu and Kashmir chief minister said.
Meanwhile, West Bengal Chief Minister Mamata Banerjee said if the Congress had formed an alliance with the Janata Dal-Secular before the election, the results would have been different.
"Congratulations to the winners of Karnataka polls. Those who lost, fight back," the TMC leader tweeted.
"If Congress had gone into an alliance with JD (S), the results would have been different, very different," Banerjee tweeted.