India has recorded its first two deaths due to seasonal influenza subtype H3N2, one each from Karnataka and Haryana, with the Union health ministry on Friday saying it is keeping a close watch on the situation and cases are expected to decline from month end.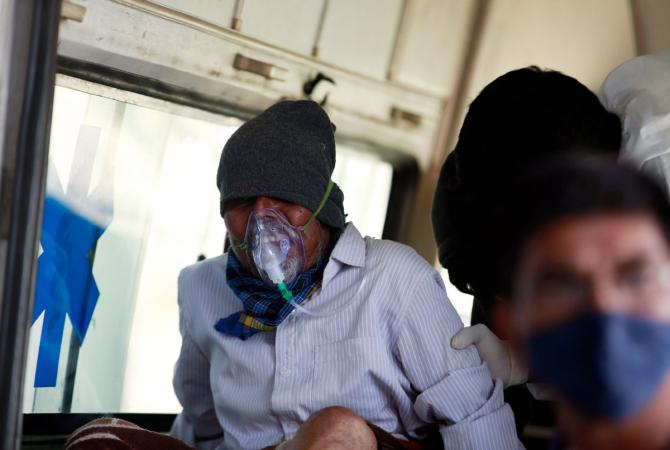 From January 2 to March 5, 451 cases of H3N2 have been reported in the country, according to data shared by the ministry.
'It can be seen that Influenza H3N2 is the predominant subtype among the samples testing positive for influenza, since the beginning of this year,' it said.
The ministry is also tracking and keeping a close watch on morbidity and mortality due to the H3N2 subtype of the seasonal influenza, according to a statement.
'Young children and old age persons with comorbidities are the most vulnerable groups in context of seasonal influenza. So far, Karnataka and Haryana have confirmed one death each from H3N2 influenza,' the ministry said.
Seasonal influenza is an acute respiratory infection caused by influenza viruses which circulate in all parts of the world, and the cases are seen to increase during certain months globally.
'India every year witnesses two peaks of seasonal influenza: one from Jan to March and other in post monsoon season. The cases arising from seasonal influenza are expected to decline from March end. State surveillance officers are therefore fully geared to meet this public health challenge,' the ministry said in the statement.
It said the ministry is monitoring and tracking cases across states through the Integrated Disease Surveillance Programme (IDSP) network on real-time basis.
In Karnataka, 82-year-old Hire Gowda died due to the H3N2 virus on March 1, a state health department official said.
"It is confirmed that Hire Gowda, son of Halage Gowda, 82 years, died of H3N2 virus on March 1," the Hassan Disrict Health Officer (DHO) told PTI.
The official said Gowda was a diabetic and suffered from hypertension as well.
"The patient was admitted to a hospital on February 24 and he died on March 1, and a sample, sent for test, confirmed on March 6 he was infected by the virus," the DHO said.
In Haryana, a health department official said a 56-year-old man from the state, a lung cancer patient who died recently, had tested positive for the H3N2 virus in January.
"As per preliminary information, patient, 56-year-old male, resident of Jind district, died on 08-02-23 at home, was a lung cancer patient. He had tested positive for H3N2 virus in January at PGIMS hospital in Rohtak," the official said.
The official said the patient had tested positive for the Influenza A subtype H3N2 virus on January 17.
According to the latest data available on IDSP-IHIP (Integrated Health Information Platform), 3,038 laboratory confirmed cases of various subtypes of influenza, including H3N2, have been reported till March 9 by states.
This includes 1,245 cases in January, 1,307 in February and 486 cases till March 9, the ministry said.
Further, the IDSP-IHIP data from health facilities indicates that during January, 3,97,814 cases of acute respiratory illness or influenza like illness (ARI/ILI) were reported in the country, which increased slightly to 4,36,523 during February, it said.
In the first nine days of March, this number stands at 1,33,412 cases, the statement said.
The corresponding data for admitted cases of severe acute respiratory illness (SARI) is 7,041 cases in January, 6,919 in February and 1,866 cases during the first nine days of March.
In this year, till February 28, 955 H1N1 cases have been reported. Majority of the H1N1 cases were reported from Tamil Nadu (545) while Maharashtra reported 170 cases, Gujarat 74, Kerala 42 and Punjab 28.
The ministry said a near real-time surveillance of cases of ILI and SARI being reported from OPDs and IPDs of health facilities is undertaken by the IDSP and the National Centre for Disease Control.
© Copyright 2023 PTI. All rights reserved. Republication or redistribution of PTI content, including by framing or similar means, is expressly prohibited without the prior written consent.