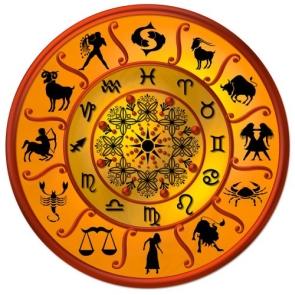 Political pundits and pre-poll surveys may have predicted a straight victory for the Congress in the forthcoming Karnataka elections, but an expert of a different kind holds out a glimmer of hope for the beleaguered Bharatiya Janata Party.
Amara B L, a leading astrologer in Bangalore, has a knack of making accurate predictions about election results. And she believes that the stars are aligned in favour of the ruling Bharatiya Janata Party in this year's state election.
The stars suggest that the Congress is going through a poor phase. This is mainly because the stars are not in favour of Sonia Gandhi, Rahul Gandhi and Manmohan Singh. This gives the BJP an edge over the Congress. The party had started off on a bad note but its fortune is changing gradually.
Rahul Gandhi is considered to be a youth icon by the Congress. But his stars do not look very favourable. He is over 40 years old so he cannot really be termed a 'youth icon'.
The B S Yeddyurappa factor will not make an impact this time. He is going through a very bad time. There is no chance of him coming to power or making a difference.
On the other hand, the stars for Chief Minister Jagadish Shettar look good.
He is the kind of person who goes along with the tide. He survives a lot due to non-action and mostly relies on the intelligence of others. This has proven to be very good for him and his diplomacy will help him in the long run.
Shettar's stars reveal that he faces no major threat. The only competitor he has is Janata Dal - Secular leader H D Kumaraswamy.
Kumaraswamy's stars are doing extremely well and the election could end up being a batlle between the two for the CM's post. Although Shettar has a slight edge over Kumaraswamy, there is still the possibility of a fight.
The stars for both the BJP and the state of Karnataka were bad in the past four years.
In the next five years, Karnataka will go through a period of change. It will witness higher employment rates and infrastructure development.
The BJP has suffered setbacks but the party has managed to hold on despite so many problems and a combative opposition.
There are good times ahead for the BJP's Karnataka unit and the party is likely to provide a stable government in the next five years.