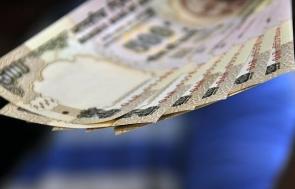 During the Karnataka elections held in May this year, the average amount spent on the campaign by each candidate was Rs 7.43 lakh. Interestingly, this is just 46 per cent of the allotted budget of Rs 16 lakh per candidate.

The analysis conducted by the Association For Democratic Reforms in association with the Karnataka election watch suggests that the average spending of the 117Congress MLAs was Rs 7.53 lakh. Among the 37 Bharatiya Janata Party MLAs each spent Rs 7.20 lakh on the campaign. The average expenditure of each of the 37 Janata Dal-Secular MLA was Rs 7.47 lakh, of the six Karnataka Janata Party MLAs was Rs 7.47 lakh and the four BSRC MLAs was Rs. 6.09 lakh.

Only one MLA has declared his election expenses more than the expense limit of Rs 16 lakh. Mallikarjun Sidramappa Khuba of the JD-S spent Rs 16.03 lakh. Fifteen MLAs (out of 213 MLAs analysed) have declared election expenses less than Rs 4 lakh, that is about 25 per cent of the expense limit set by the Election Commission.

The most money was spent Khuba, followed by Santeesh Sail Krishna, an independent (Rs 13.22 lakh). Congress's Basavaraj Neelappa Shivannanavar from the Byadgi constituency spent Rs 13.10 lakh on the campaign.

The minimum expenses were incurred by S Subbareddy, an Independent candidate -- Rs 1.13 lakh, and Ramesh Kumar of the Congress -- Rs 2.54 lakh.
Only one legislator has declared election expenses more than his total assets. H P Rajesh of the Congress from the Jagalur constituency spent Rs 11.89 lakh, while his assets were valued at Rs 7.50 lakh.

Out of the 213 MLAs analysed, 28 have declared that they have not spent any amount on public meetings and processions etc; 73 claimed that they did not use electronic or print media to campaign. Interestingly, 102 MLAs claimed that they did not spend on campaign workers. Only one MLA -- .Basavaraj Bommai of the BJP from the Shiggaon constituency -- declared that he spent Rs 5,201 on the use of vehicles.