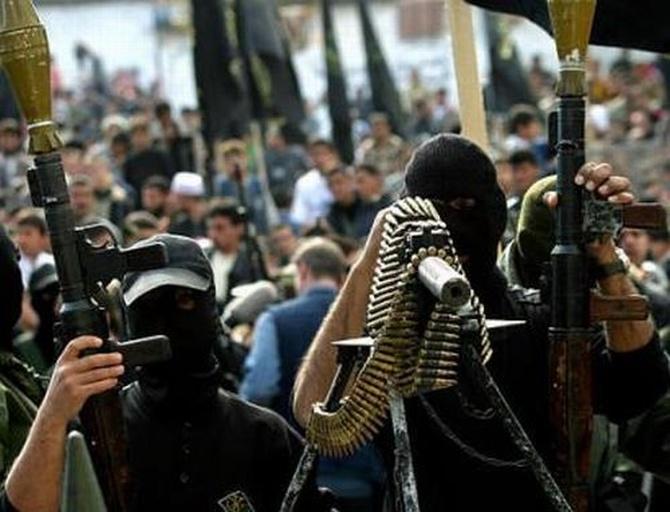 Pakistan is stoking the fire of ethnic, political and sectarian tension and its port city of Karachi has become a hub of anti-India jihadists, according to a new report by a prominent European think-tank.
The International Crisis Group said in its report titled Pakistan: Stoking the Fire in Karachi that security forces were allowing 'anti-India outfits like the Lashkar-e-Tayyaba/Jamaat-ud-Dawa and Jaish-e-Mohammed to operate madrasas and charity fronts'.
'Pakistan's most dangerous groups actively contest Karachi's turf and resources. The anti-Shia Lashkar-e-Jhangvi and anti-India LeT/JuD and JeM have umbilical links with the city's large, well-resourced madrasas,' the report notes.
'Any time Pakistan-India or Kashmir tensions flare, these groups mobilise in the heart of the city. You can't treat (LeT and JeM) as your friends in one part of the country and your enemies elsewhere,' it quotes a recently retired senior provincial official as saying.
The Brussels-based think tank, an independent group working towards preventing global conflict, warns that decades of neglect and mismanagement have turned Karachi, Pakistan's largest and wealthiest city, into a 'pressure cooker' and calls on the Nawaz Sharif led government to restore the Sindh police's authority and operational autonomy while also holding it accountable.
It traces the primary divide back to the Partition in 1947 and the influx into Karachi of millions of Mohajirs, or Urdu-speaking migrants from India and their descendants, which reduced Sindhis to a minority.
'Criminal gangs, to varying degrees in collusion with political parties and state authorities, have flourished, including MQM (Muttahida Quami Movement)-linked extortion groups and a Baloch dominated outfit that had PPP (Pakistan People's Party) patronage. Jihadist groups have benefited from a combination of lax law enforcement and state support,' the report says.
According to the analysis, the heavy-handed, highly politicised operation by Rangers, who fall under Pakistan's interior ministry but operate under military command, has 'targeted but not dented' the support base of the MQM, the megacity's largest party.
'Prime Minister Nawaz Sharif's federal government should realise that retaining the force in Karachi at the cost of Sindh's regular law-enforcement apparatus would fail to stabilise Pakistan's economic hub and could further undermine civilian authority in the midst of a fragile democratic transition,' it concludes.
Representative image.