German Ambassador to India Michael Steiner paid tribute to the soft power of Bollywood by making his acting debut in a video on Shah Rukh Khan-Saif Ali Khan-starrer 2003 romantic drama 'Kal Ho Naa Ho' (external link).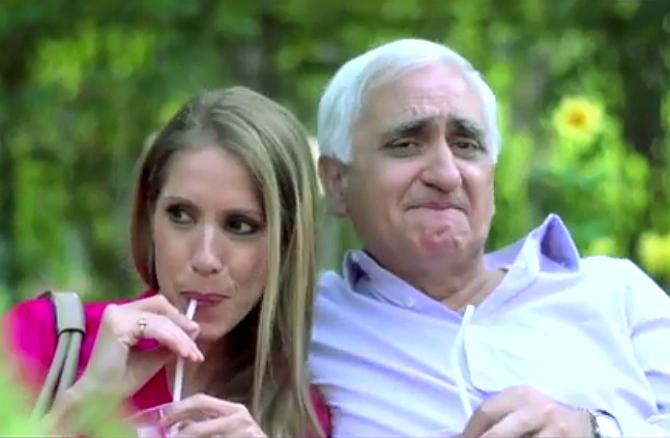 Steiner loved the title song of the Karan Johar-directed movie. The song, penned by Javed Akhtar and sung by Sonu Nigam, talks about living in now rather than thinking about past or future.
Besides Steiner, the tribute video stars his wife Eliese in the role earlier played by Preity Zinta while former foreign minister of India, Salman Khurshid filled in the role done by Saif Ali Khan.
The premiere of the music -- "Lebe Zetzt-Kal Ho Naa Ho" was attended by actress Sharmila Tagore, Saif Ali Khan, Javed Akhtar, Madhu Kishwar and director Sumit Osmand Shaw.
Steiner said working on the three-and-a-half-minute music video was tough and has renewed his respect for actors.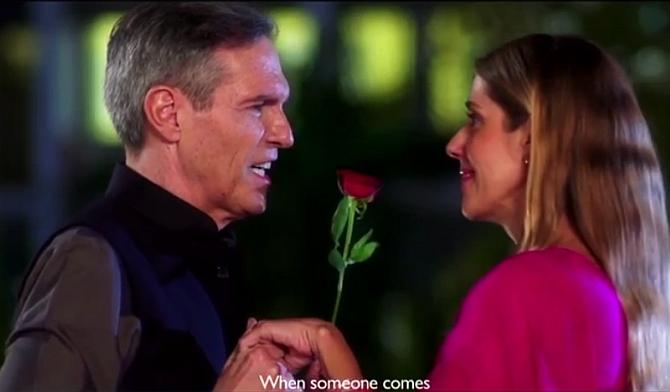 "There were three difficulties, one, the only acting that I did was in my school some 50 years ago, second, I don't know Hindi so lip-syncing was very hard and third, Germans are not known for their sense of humour," Steiner said at its launch at his residence in New Delhi on Friday.
Tagore said it was fun to see Mr Steiner doing Shah Rukh Khan's role and Mr Khurshid playing her actor-son Saif Ali Khan in the video.
"Bollywood has been a wonderful ambassador of Indian culture and Indianness all over the world. Many years ago we were slightly rubbished but everybody knows the potential of Bollywood now. Also, the theme of 'Kal Ho Naa Ho' resonates with the youth," Tagore said.
Saif Ali Khan hailed the video clip as a "unique diplomatic effort", adding that he particularly enjoyed watching Steiner.
Khurshid said while it was very tough to imitate Saif's style in the song, it would be a lot tougher to play him in politics.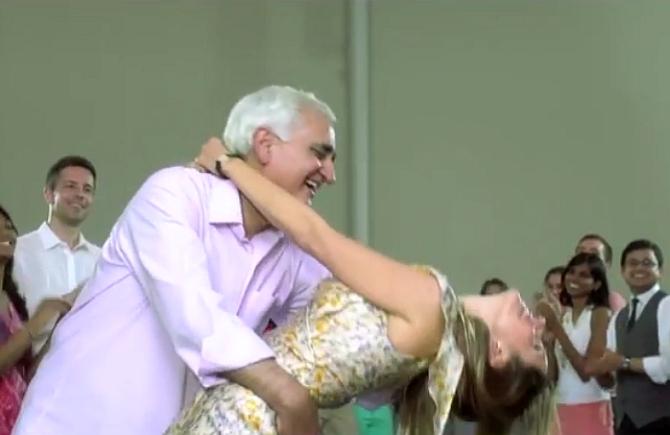 Javed Akhtar joked that he always believed that politicians and diplomats were good actors and now he had a video proof of that.
Steiner said it was a lot of hard work for him as he does not know Hindi.
"It was a challenge. These actors are masters and I had to imitate them. I realised that you cannot imitate Shah Rukh Khan. He is such a perfect actor. We wanted to show our respect to Bollywood and these fantastic actors. They are very popular in Germany.
"Bollywood is a cultural institution. This is the one instrument to connect to the world and it is a very good instrument. Me and my wife are Bollywood addicts. She has seen more than 150 Bollywood films... we have seen them together," the ambassador said.