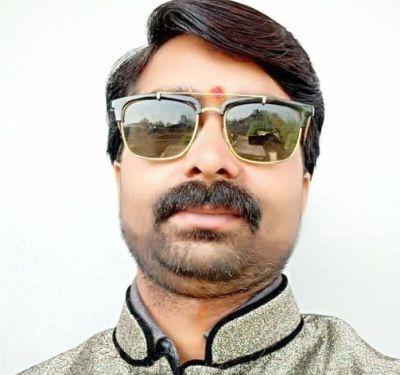 A television journalist who had complained about threats to his life after he carried out a sting operation on illicit sand mining was on Monday mowed down by a truck, officials said.
Sandeep Sharma, who worked for a local news channel, had told the district administration he feared he could be killed by the sand mafia, his nephew, Vikas Purohit, said in a complaint to the police.
The 35-year-old journalist was talking on his phone by the side of Ater Road in front of a police station when the truck, used to ferry sand, ran over him, the officials said.
Purohit, in his complaint to the City Kotwali police, alleged that Sharma had been facing a threat to his life because of the recent sting operation he had carried out on the sand mafia.
"Sandeep had petitioned the Madhya Pradesh Director General of Police, Inspector General, Superintendent of Police and the Human Rights Commission stating that he feared for his life and had demanded security," Purohit said.
In his report to the top officials, Sharma had said because of the sting operation against the sand mafia and the Sub Divisional Police Officer, the officer was transferred, Purohit claimed.
Sharma was to have recorded his statement against the SDPO and was being threatened by unidentified people, Purohit added.
Bhind SP Prashant Khare said Sharma's application to the authorities was being examined and the incident probed.
The driver of the truck fled the scene after the accident, the police said.
"We have formed a Special Investigation Team to probe the entire incident. A case under section 304 (culpable homicide not amounting to murder) has been registered," Khare said.
Scindia demands CBI probe
Congress chief whip in the Lok Sabha Jyotiraditya Scindia said the journalist had exposed the nexus between the sand mafia and police.
"This is a very serious and suspicious matter and the CBI should immediately probe it," he said.
Scindia said the mining mafia in the state was getting bolder by the day.
"The helpless state government is just sitting by closing its eyes," Scindia tweeted.
The Leader of the Opposition in the state assembly, Ajay Singh, also demanded a CBI probe, stating that the government had not taken action though the journalist had informed the authorities that his life was under threat.
© Copyright 2023 PTI. All rights reserved. Republication or redistribution of PTI content, including by framing or similar means, is expressly prohibited without the prior written consent.