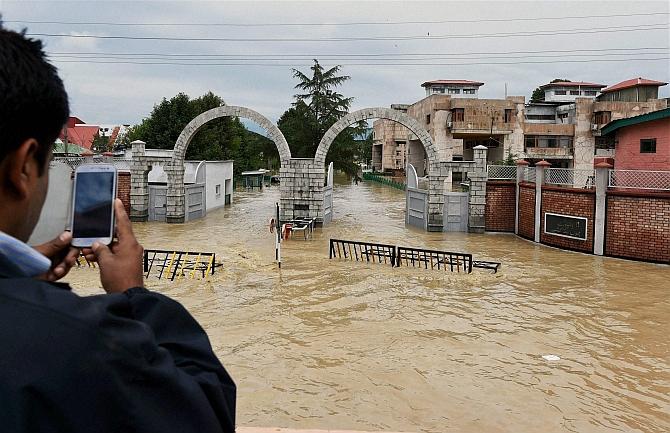 Even as Bihar continues its own rehabilitation after it was ravaged by floods, the state has offered Rs 10 crore for relief works for the flood-affected people in Jammu and Kashmir, besides supply of dry ration and boats.
The principal secretary of Bihar's disaster management department said that more than a 1,000 people, mostly migrant workers, were stranded in Kashmir and that the state had already contacted officials in J-K for their speedy rescue.
"The state is serious in its attempts to rescue the stranded people. We have approached the concerned officials, as well as officials from the Indian Air Force," he said. Vyasji said the state government has already initiated steps for the early evacuation of the stranded.
An official from Patna's control room of the state disaster management department said that they had been inundated with phone calls from worried family members as the situation in the northern state deteriorated. "The control room has received information of more than 1,000 people from Bihar, who have been affected in the floods, in the last 24 hours," added the official.
According to department officials, the actual figure of those either stranded or missing in J-K from the state, may be higher as people tend to approach the control room only after they fail to get information from other sources.