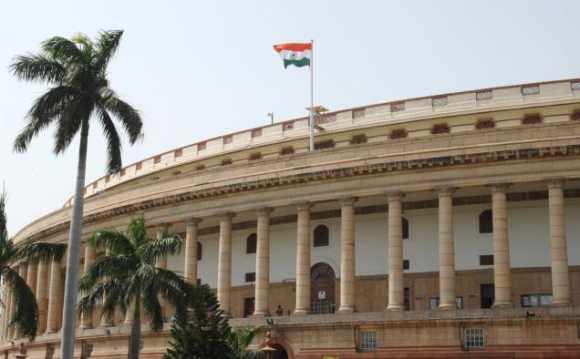 Bihar's ruling Janata Dal-United on Friday dropped its three sitting members of Parliament and nominated new faces for the Rajya Sabha polls to be held on February 7.

Janata Dal-United President Sharad Yadav announced the names of senior leaders Ramnath Thakur and Kahkashan Praveen and journalist Harivansh as its candidate in the biennial elections.

Thakur, a senior JD-U leader and former minister, is the son of Bihar's ex- chief minister. Harivansh is the editor-in-chief of Hindi newspaper Prabhath Khabar and Praveen is also leader of the party.
JD-U, which has not re-nominated its three sitting RS MPs -- N K Singh, Shivanand Tiwari and Sabir Ali, has offered them an opportunity to contest the Lok Sabha polls.
Of the five RS seats from Bihar, there are with the JD-U and one each is with the Rashrtiya Janata Dal and the Bharatiya Janata Party.
The RJD in no longer in position to re-elect any members, as it has only 22 MLAs. Consequently, the JD-U and BJP are likely to win the three and two seats, respectively.