Accusing Tamil Nadu Chief Minister Jayalalithaa of constantly badgering Prime Minister Narendra Modi with letters on sundry issues, Bharatiya Janata Party leader Subramanian Swamy on Wednesday alleged that most of her letters went to the trash anyway and her recent one demanding the exemption of the state from National Eligibility cum Entrance Test belongs to the waste bin as well.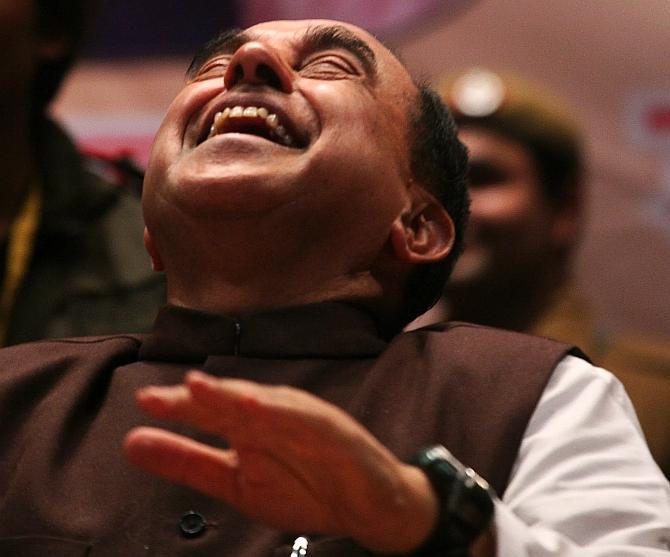 "She holds the Guinness world record in writing letters to the prime minister. Most of it goes to the waste paper basket and it should go into the waste paper basket, according to me. She has written letters saying that Tamil Nadu assembly has passed a resolution saying that the killers, to which the Supreme Court accorded capital punishment, should be let free because of Tamil sentiment," Swamy said.
"Such ridiculous letters have come from her and I think this one about NEET should also go in the waste paper basket," he added.
Swamy's reaction comes in the wake of Jayalalithaa's recent letter to the prime minister asking him to exempt the state from the NEET, saying that it would cause 'grave injustice' to the students of the state, who have already been covered by a transparent admission policy laid down by her government.
Appealing to an exemption, the chief minister stressed that the introduction of NEET would nullify the implementation of policy initiatives and socio-economic objectives of the state, as the regulations for a National Test may not have such enabling provisions.
"The National Test is out of tune with the prevailing socio-economic milieu and administrative requirements of Tamil Nadu. In these circumstances, I request that necessary measures may be taken to ensure that Tamil Nadu is permitted to continue its existing fair and transparent system of admission to medical colleges and dental colleges in the State and not forced to implement the NEET even in the future," the letter states.
President Pranab Mukherjee had on Tuesday signed the central government's ordinance exempting states from holding the NEET for undergraduate medical and dental admissions this year.