Here are five important points the International Court of Justice made while delivering its verdict and staying execution of former Indian Navy officer Kulbhushan Jadhav: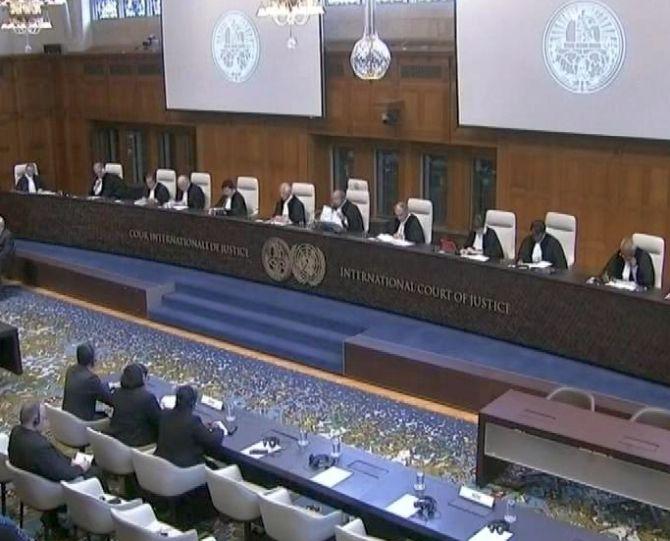 1) Pakistan had contended that the ICJ has no jurisdiction to hear the case. The court rejected the argument and said that the 'alleged failure of Pakistan in providing requisite consular notifications with regard to the arrest and detention of Jadhav, as well as the alleged failure to allow communication and provide access to him' is sufficient to establish that the court has prima facie jurisdiction under Article I of the Optional Protocol to the Vienna Convention to hear the matter.
2) The court observed that the rights alleged by India -- to consular notification and access between a state and its nationals, as well as the obligations of the detaining state to inform the person concerned without delay of his rights with regard to consular assistance and to allow their exercise -- are plausible.
3) It said that the mere fact that Jadhav is under a death sentence and might therefore be executed is sufficient to demonstrate the existence of a risk of irreparable prejudice to the rights claimed by India.
4) The court also noted that 'Pakistan has given no assurance that
Jadhav will not be executed before the Court has rendered its final decision. In those circumstances, the court is satisfied that there is urgency in the present case'.
5) It asked Pakistan to 'take all measures at its disposal to ensure that Jadhav is not executed pending the final decision in these proceedings and shall inform the Court of all the measures taken in implementation of the present Order'.