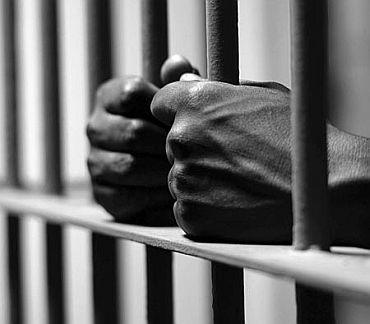 Angry over Pakistan's decision to execute an Indian national for "spying", India on Monday stopped the release of a dozen Pakistani prisoners, who were to be repatriated on Wednesday after completion of their prison term.
The move came within hours of Pakistan Army's announcement that its chief Gen Qamar Javed Bajwa has approved the execution of Indian national Kulbhushan Jadhav for alleged "espionage and sabotage" activities.
The government feels that it is not the right time for the release of Pakistani prisoners, official sources said.
The retaliatory action came as India made it clear that it will be regarded as "premeditated murder" if Pakistan carries out the death sentence "without observing basic norms of law and justice".
The sources said India had no clue about Jadhav's trial in a military court in Pakistan and felt that it was a "stage-managed drama" -- from capturing Jadav to alleged confession and finally the so-called trial.
India was never given consular access despite repeated requests to Pakistani authorities, the sources said.
The death sentence to Jadhav, 46, was confirmed by Pakistan army chief Gen Qamar Javed Bajwa after the Field General Court Martial found him guilty of "all the charges", said the military's media wing Inter-Services Public Relations in Rawalpindi.
Foreign Secretary S Jaishankar summoned Pakistan high commissioner to India Abdul Basit and issued a strongly-worded demarche.