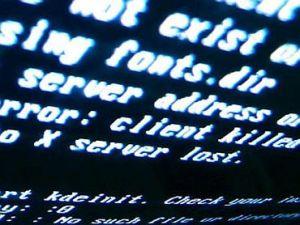 ISRO Chairman Dr A S Kiran Kumar said there was no information loss following the alleged hacking of the website of the space organisation's commercial arm Antrix Corporation Ltd.
"In terms of information lost or any specific thing, absolutely nothing has happened because it is already going to be shifted to our ISRO site which is actually under construction," he told reporters.
Kumar said that when a site is under construction, they are more vulnerable to hacking. "It is a case of Pharma hacking and not manual hacking," he said.
"So basically what happens is that when some sites are under construction, they are more vulnerable. Many times advertisement people try to look for some credible sites through which they can put their information," he said.
The site, being managed by a Mumbai-based website provider, was in the process of being shifted to ISRO server, he said.
An ISRO official had earlier said in Bengaluru that the site appears to have not been hacked and that the problem might have occurred due to a purposeful attempt by someone to link the home page to another page.
The website was reportedly hacked on Sunday and work to fix the problem was taken up by Antrix and it was blocked.
The official had said there was no cause of worry for the website does not contain sensitive data that could be detrimental for India's security.
Antrix is ISRO's marketing arm for promotion and commercialisation of space products, technical consultancy services and transfer of technologies developed by ISRO.
It provides space products and services to international customers worldwide. Its clientele includes EADS Astrium, Intelsat, Avanti Group, WorldSpace, Inmarsat and other space institutions in Europe, Middle East and South East Asia.
Meanwhile, the ISRO official told PTI at Bengaluru that the problem in the website was a case of spam.
"As per the initial conclusions drawn from the investigation conducted by Antrix experts, the problem in their website is a case of spam," he told PTI.
The official said there was an attempt by someone who linked Antrix home page to an advertisement page placed on a website. "The Antrix home page was linked to an advertisement page, mentioning NLB Jerseys Supplier, on a website," he said.
The investigation also concluded that the NLB Jerseys were being supplied to some poor people living in South Africa, the official said.
Asked to name the website where the advertisement was placed, "It is better this answer is given by Antrix officials, who are investigating the case."
The official said there was no cause of worry for the software and hardware of contents of the Antrix website, are safe. "There should be no cause of worry because the software and hardware contents of the website are intact," he added.
Asked about the current status of the problematic website, the official said it is being reconstructed and hopefully it will be restored soon.