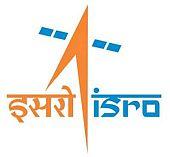 Indian Space and Research Organisation, the principle space research agency of India, does not want to reveal the details about its employees' deaths.

When Mumbai-based Right To Information activist Chetan Kothari tried to find out how many of ISRO's employees had died in the last 15 years at the agency and its associate units, he was provided with a bureaucratic jargon.

Although the agency replied that 684 persons had died in the last 15 years at ISRO and its associate units, it had withheld the cause of their deaths.

"All we know is that at ISRO people have been dying at the rate of 45.6 per year and it does not want to tell the public how have they perished," questioned Kothari.

The figure of deaths at ISRO, excluding its headquarters, in the last 15 years is 387, while at its associate units of ISRO Telemetry, Tracking And Command Centre, Space Applications Centre and Vikram Sarabhai Space Centre and ISRO HQ the figure of dead employees was 297.

"In my appeal, I had emphasised that the identity of the deceased may be withheld to protect the privacy of the families. Giving statistical information on the cause of deaths should not be a problem," said Kothari.

Last year, Kothari had obtained similar information from nuclear establishments and related organizations in which all of the government bodies had provided the cause of death. The revelation then had been startling, as it showed that 197 employees had committed suicide across all the nuclear establishments and related institutes in the last 15 years, while 1733 had died of various illness.

"I was informed by the ISRO that the information related to cause of death is not mentioned in the death certificate that is produced by the family members of the deceased to the ISRO. Majority of the government agencies know the cause of their employee's death, but the ISRO claims that it has no idea how its employees died. This is either sheer callousness on the part of the ISRO or attempt to hide facts from the public," said Kothari.

To his query seeking information about satellite launches, the ISRO provided the list of 29 successful launches done at the cost of Rs 14,160 crore.

"The information provided only pertains to the successful launch of satellites. There is no mention of failed attempts," said Kothari.

His efforts to attend the hearing of the first appeal made before the joint secretary at Anatarishk Bhavan at New Delhi was stone-walled despite several reminders. Kothari has now submitted an appeal before the Central Information Commission.