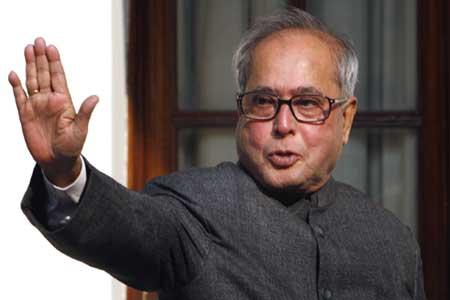 Even as President Pranab Mukherjee makes his way to Israel from October 13 to October 15, it has been reported that the request to visit the Al-Aqsa mosque, one of Islam's holiest shrines, during an unprecedented visit to Jerusalem next week, has been turned down, citing security reasons.
The Telegraph has reported that a visit by Mukherjee to the mosque was proposed, but turned down owing to the recent spate of violence at the compound.
Mukherjee will visit Israel after a brief trip to the Palestinian city of Ramallah on October 12, and a two-day trip before that to Jordan. No Indian President has ever before visited Israel, Palestine or Jordan.
In Ramallah, the President will deliver an address at the Al Quds University, where he will be conferred an honorary doctorate. Later, he will inaugurate the JawaharlalNehruSecondary School at Abu Dees in East Jerusalem.
During his visit to Israel from October 13 to 15, the President will address its parliament, Knesset — a rare honour for any visiting leader.