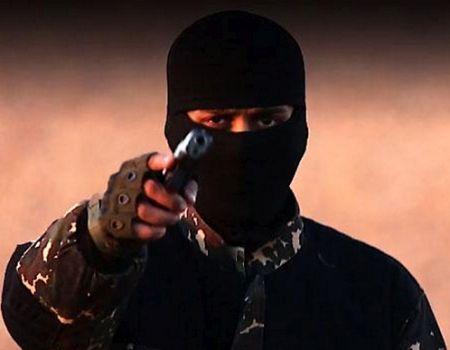 The Islamic State has released a fresh propaganda video which appears to show five people being executed on the charge of being British spies.
According to the Guardian, the 11-minute footage included a 'message' for United Kingdom Prime Minister David Cameron which is being read by a man in an English accent, threatening attacks in the UK.
In the video, an unknown terrorist is seen standing behind five kneeling hostages in orange jumpsuits and threatening an invasion by the ISIS in Europe whilst pointing a gun at the camera.
The five hostages are later seen 'confessing' to being part of missions which were sanctioned by UK and then appear to be executed.
The clip then concludes with a young boy in military fatigue who issues a warning in English saying, "We are going to go kill the kafir [non-believers] over there."
The video showed similarity to the previous IS videos featuring the British extremist Mohammed Emwazi, where the footage focuses on one man in a balaclava addressing the prime minister directly.
The unknown terrorist is seen in the video waving a gun at the camera and threatening Cameron with an attack on the UK while making references to the British airstrikes in Syria.
Meanwhile, UK agencies began the hunt to identify the man in the video who appears to be a Briton and the government examined the content of the footage, whose authenticity was yet to be verified.
Image: In the video, the masked gunman mocks Britain's Prime Minister David Cameron, describing him as an "imbecile" for thinking RAF airstrikes could have any impact.