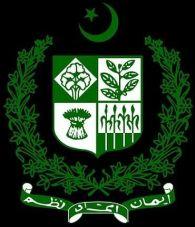 Lashkar-e-Tayiba operative Abdul Karim Tunda has told his interrogators that Pakistan's intelligence agency Inter-Services Intelligence used to run the entire supply chain of Fake Indian Currency Notes being smuggled into India.
Interrogators said Tunda told them that Iqbal Kana, who is the biggest dealer of FICN, gets the notes through an ISI Brigadier and then it is pushed into India via Bangladesh and Nepal through Tunda's network.
"The terrorist says that these fake Indian currency notes are printed in Islamabad and Peshwar in Pakistan," police officials said.
Tunda told interrogators that his work was to collect, disburse and push FICN through his network into India and that each consignment contained FICN with face value running into crores of rupees.
"Tunda had a very good network of his known ones, sympathisers and trained people in Bangladesh which were used for the FICN business," said the officials.
Delhi police sources said Iqbal Kana -- the fake currency racket kingpin, is active in Pakistan and uses people like Tunda, who have an active network, to push FICN into India.
"In January 2012, FICN of the face value of Rs 2.25 crore was seized in Delhi in which names of Tunda, Kana and one Hasan had cropped up. In that instance too, the deal was between Kana and Hasan while Tunda acted as courier," said a senior police official.
Tunda, who was holding a Pakistani passport with the name Abdul Quddus, was arrested on Friday from an area on the Indo-Nepal border after being on the run in several countries for 19 years.
Investigators said the 70-year-old terrorist has told them that in 2012 Kana made extortion calls in the name of ISI to an Indo-Pak trade centre (a private association of merchants) in Lahore.