In a video released by the ISIS, 80-year-old Islamic State fighter Muhammed Amin describes his journey from China to Syria.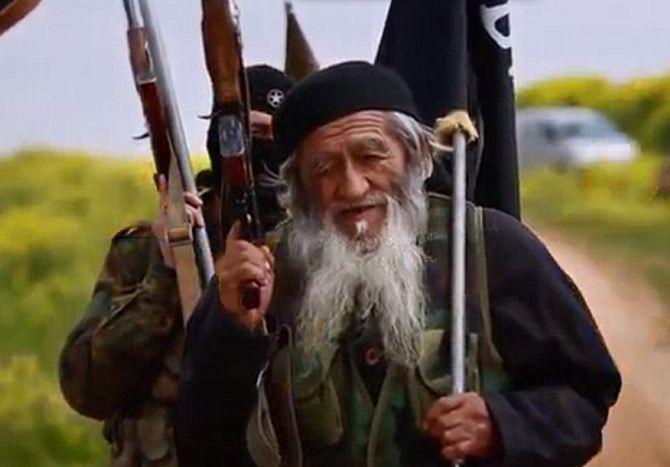 'Age no barrier' seems to be this Islamic extremist group's policy, which enrolled an 80-year-man from China to attend its training camp in Syria. The video claims that it's not just youngsters who are leaving their country to join the ISIS, but even the old are joining the fight for the terrorist group in Iraq and Syria.
In a propaganda video, Muhammed Amin, who appears to be a member of China's Muslim Uighur minority that live in the eastern province of Xinjiang, says he left China with his wife, daughter and grandsons to join the terror group.
Amin says he decided to join the ISIS after watching a video of his son being killed in Syria. This grandfather is believed to be one of Islamic State's oldest jihadis.
In the propaganda video released by ISIS, Amin is interviewed by another IS member in a green field and inside a school run by the terrorist organisation. The chilling video also features a young Uighur boy singing an Arabic song praising martyrdom, while another issues a warning to the Chinese. 'O Chinese kaffar (non-believers), know that we are preparing in the land of the khilafah (caliphate) and we will come to you and raise this flag in Turkestan with the permission of Allah,' says a child looking into the camera.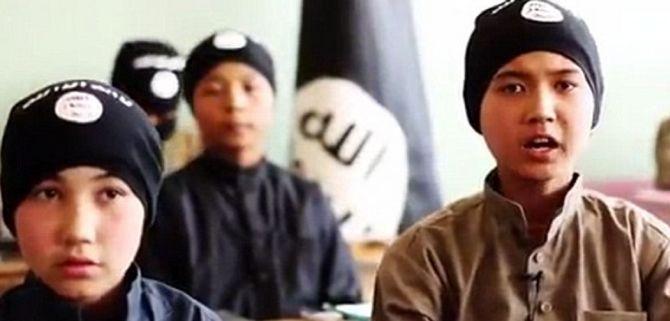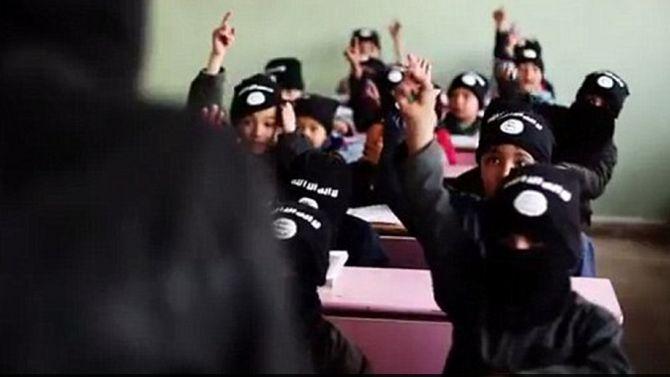 The video, which shows Amin posing behind the controls of heavy artillery, says that even though Amin completed his training very well, he was not given permission to fight.
Giving reasons for his decision to join the ISIS, Amin tells the interviewer, 'I was subjected to oppression in Turkestan at the hands of the Chinese... for 60 years.'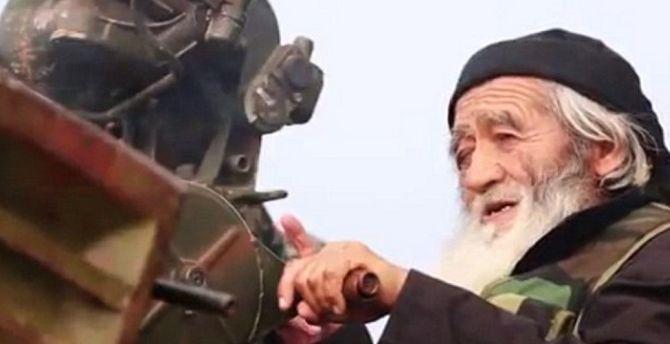 'I made hijrah (religious journey) accompanied by my four grandsons, my daughter and my wife.'
'I came to Islamic State and went to training camp despite my old age,' he said. 'I went to training camp and I crawled, I ran and I rolled. I did almost everything and ended training camp well. After receiving a weapon I asked permission to participate in battle, but he didn't give me permission so I am presently in ribat (base),' he added.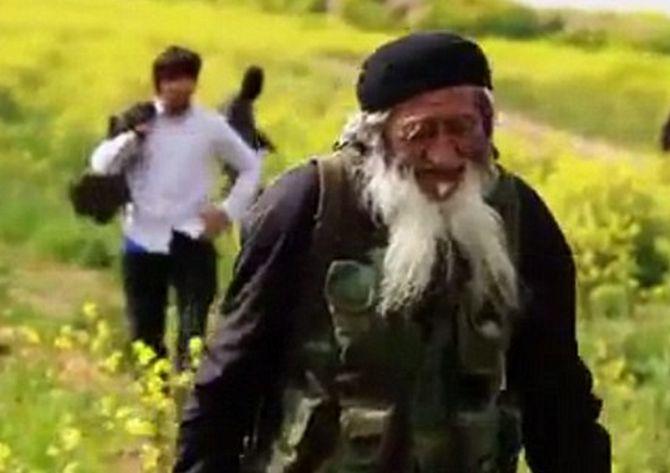 China had earlier claimed that Muslims from Xinjiang were travelling to Syria and Iraq to join ISIS -- before returning home to take part in plots. China has seen a spate of terrorist attacks carried out by Uighur radicals in China, prompting a heavy-handed response by the Chinese authorities. China has expressed concerns about the rise of ISIS, fearing it will fuel unrest and violence in Xinjiang, where some seek to set up an independent state called East Turkestan.