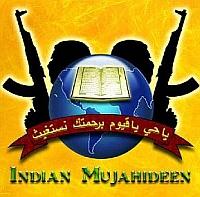 Indian Mujahideen terror suspect Manzar Imam may have been the man the police was looking for in the Students Islamic Movement of India training camp case in Vagamon, Kerala. However, his interrogation has revealed that the IM may have plans to set up a base camp in Jharkhand, and this has sent officials into a frenzy. Vicky Nanjappa reports
Jharkhand which is known to be a hotbed for Naxal activities is today being viewed a base camp for the IM. There were signs of an IM hand in this state way back in 2008.
It was the interrogation of two operatives -- Khan Yahya and Riazuddin Nasir -- which had first revealed that a radical version of the SIMI were setting up their camps in Jharkhand, Gujarat, Kerala, Uttar Pradesh and Karnataka through the IM, and they had recruited nearly 20,000 youths for this purpose.
The questioning of Imam confirms this fact, and sources said that he told the National Investigation Agency that there is a dedicated group which is looking after the modules and sleeper cells of the IM in Jharkhand. He says that there is a core team of six persons who are part of this operation.
NIA sources told rediff.com that there is a gradual shift that is being made into Jharkahand.
"This has been the pattern of this group and it has very often shifted bases the moment there is increased heat on them. They started off with UP, moved to old Delhi before setting up bases in Pune, Indore (in Madhya Pradesh) and then Azamgarh.
With the Azamgarh module under the scanner they have been attempting a move on into Jharkhand now. The NIA which has credible information regarding heavy fund transfers into Jharkhand are trying to find out more in this regard from Imam.
Imam, who is also being questioned for his role in the Vagamon case has named five persons: Salahuddin, Abrar, Haidar, Farhatullah and Mujamin. Interestingly, these persons were also part of the Vagamon camp, which was considered to be a major launching pad for IM activities.
According to the investigation, these persons remained in contact with Imam and they had allegedly set up a proper base of the outfit in Jharkhand. An NIA official said this gang is properly inter-connected.
"They were in touch with Danish Riyaz who was part of setting up a Gujarat module. In addition, there are links between these persons and Riyaz Bhatkal," said the source.
Although Imam has not yet been named in the Hyderabad blasts case, the NIA feels that he would be able to throw more light on their area of operation.
The NIA says that the IM has a full-fledged network and they are setting up smaller modules in various parts of the country. They have ensured that these new modules maintain a low profile all through and are used only for major operations.
It was the case with the Azamgarh module too which had completed slipped the attention of the respective state police. However this module carried out two major blasts -- one on July 13, Mumbai blasts and another at Pune.
"We suspect that the same is being done with the Jharkhand module as well and hence it is important to get hold of these persons that Imam names during his interrogation," an NIA official pointed out.