A short video released by Islamic State militants on Friday night shows the apparent beheading of British aid worker Alan Henning, with the executioner blaming the death on the United Kingdom for joining the US-led bombing campaign against the group.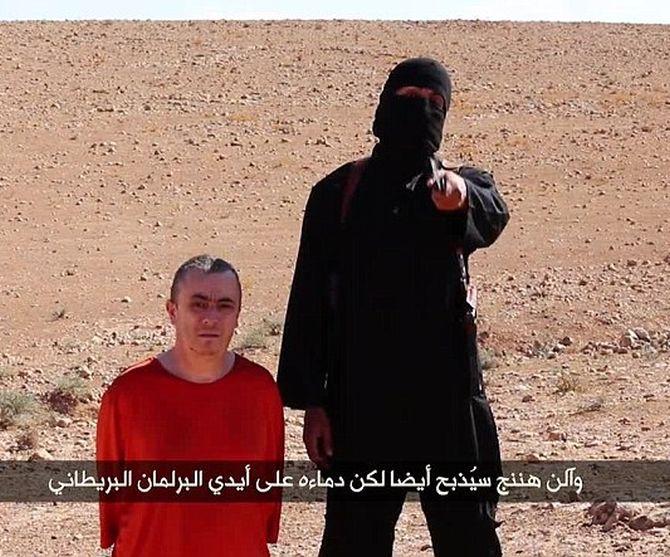 British aid worker Alan Henning minutes before he was beheaded. In the video, he blames British parliament for his murder
Before he was killed, Henning, a taxi driver who became an aid worker to help the people of Syria, says: "I am Alan Henning. Because of our parliament's decision to attack the Islamic state I as a member of the British public will now pay the price for that decision."
In a thick London accent, the executioner adds: "The blood of David Haines was on your hands Cameron, Alan Henning will also be slaughtered but his blood is on the hands of the British parliament."
At the end of the video, the militants shows American aid worker Peter Kassig and threatens his life.
"The brutal murder of Alan Henning by IS shows just how barbaric and repulsive these terrorists are," UK Prime Minister David Cameron said.
"Alan had gone to Syria to help get aid to people of all faiths in their hour of need," Cameron said. "The fact that he was taken hostage when trying to help others and now murdered demonstrates that there are no limits to the depravity of these ISIL terrorists."
A taxi driver from near Manchester, England, Henning was part of a team of volunteers that traveled to Syria in December 2013 to deliver food and water to people affected by the Middle Eastern country's devastating civil war. He was abducted the day after Christmas by masked gunmen, according to other people in the aid convoy. The PM vowed to bring the killers to justice.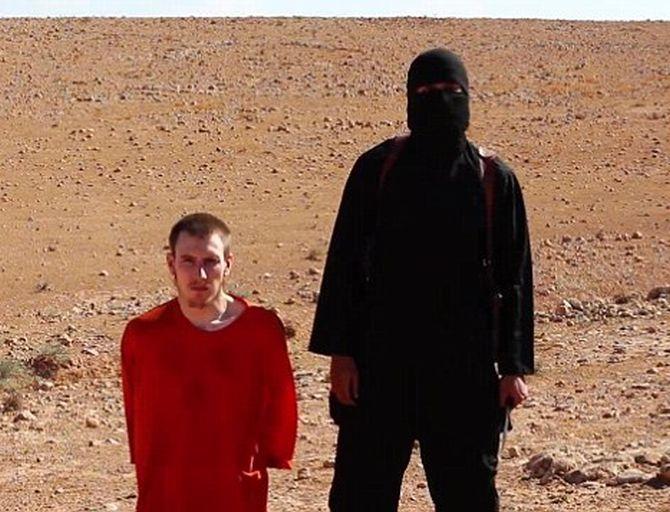 At the end of the video, the Islamic State militants show American aid worker Peter Kassig and threaten his life
US President Barack Obama strongly condemned the "brutal murder" of British national Alan Henning, and vowed to bring to justice those who were responsible for it.
"The United States strongly condemns the brutal murder of United Kingdom citizen Alan Henning by the terrorist group ISIL," Obama said. Henning worked to help improve the lives of the Syrian people and his death is a great loss for them, for his family and the people of the UK, he said.
"Standing together with our UK friends and allies, we will work to bring the perpetrators of Alan's murder – as well as the murders of Jim Foley, Steven Sotloff and David Haines – to justice," he added.
"Standing together with a broad coalition of allies and partners, we will continue taking decisive action to degrade and ultimately destroy ISIL," Obama said.
This is the fourth such video released by the Islamic State group.
-- With inputs from PTI