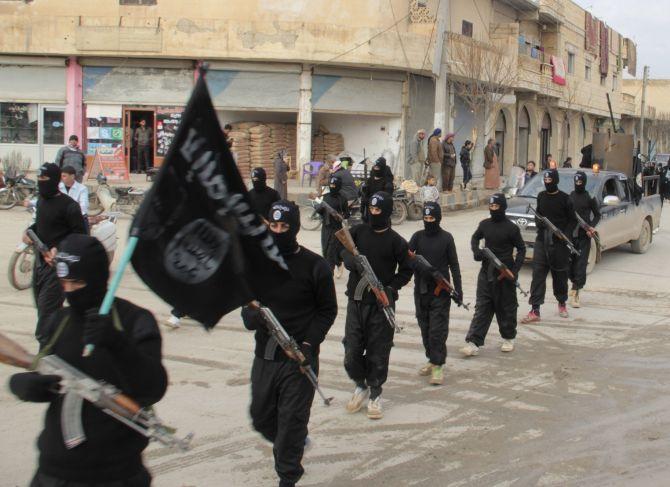 The dreaded Islamic State terror group intends to announce 'an affiliate' in Bangladesh, where it has already 'designated a local leader', a United States-based think-tank said, amid a series of brutal killings of secular bloggers and intellectuals in the Muslim-majority country.
The Institute for the Study of War said the radical group was preparing for a global surge of activities before and during the Ramzan, which falls between June 6 and July 5.
'IS continued to pursue its regional campaign objectives of establishing affiliates and increasing disorder throughout historically Muslim lands,' ISW said.
Earlier, in its online magazine, Dabiq, IS said they had found a leader for the Bengal region.
The leader, the magazine claimed, had pledged allegiance to Ibrahim Abu Bakr Al Baghdadi, who now controls parts of Iraq and Syria.
But the Bangladesh government has denied the presence of IS in the country.
The group claimed responsibility for the gruesome April 23 murder of English professor Rezaul Karim Siddique, who was hacked to death in northwest Bangladesh.
Since September 2015, the ISIS has claimed responsibility for eight brutal attacks in Bangladesh.
In February, a head priest was killed at a Hindu temple in an area bordering India, the first attack claimed by the IS targeting the community.