Indian-American Congressman Ro Khanna has said that he is weighing a Senate bid in California, sparking speculation among Democrats in several key United States states that he may be eyeing to run for the White House in the future, according to a media report.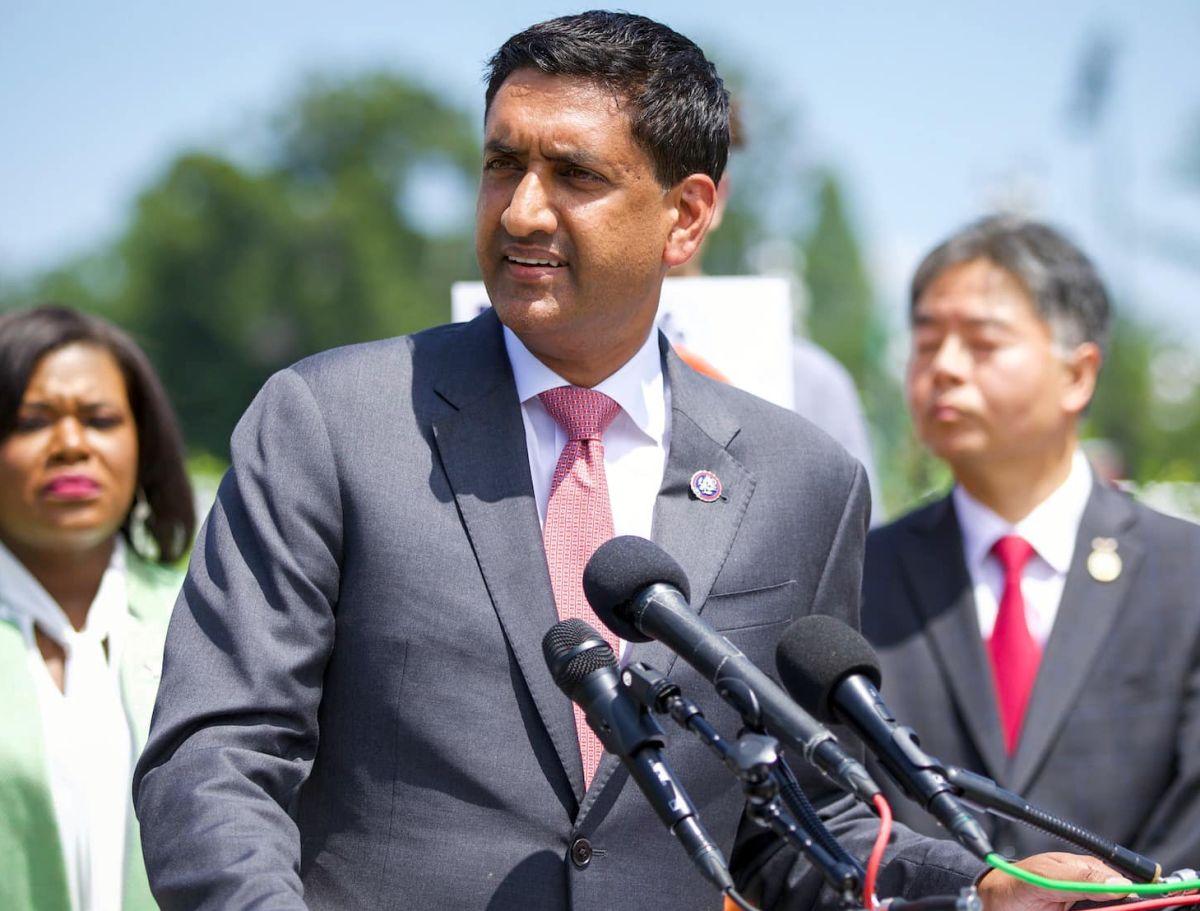 Those close to Khanna, 46, say he is keeping his options open ahead of a potential presidential run in 2028 or beyond. But others in his orbit are talking about an even more compressed timeline: running in 2024 if President Joe Biden, 80, decided not to, according to Politico, a political newspaper company based in Arlington County in the US.
"I think he would be a great United States senator," said Mark Longabaugh, a Democratic strategist whose firm did media consulting for Khanna last year.
"But I also think, should Biden decide not to run, I think he's a very plausible candidate for president of the United States. So I think that those decisions are yet to be made."
Khanna, who is a US representative from California's 17th congressional district since 2017, for his part, denied in an interview that he would go for the White House should Biden ultimately forgo a reelection bid, saying "I'll rule that out definitively."
He has also said he would support Biden if he were to run.
More immediately, he has begun talking openly about a possible run for the Senate as his next step, Politico reported.
"There are a lot of Bernie [Sanders] supporters and progressives who have reached out to me to encourage me to look at the race and what I've told them is I will do so over the next few months," Khanna told Politico of a Senate bid.
But recent moves have sparked a new round of speculation among Democrats in several key states that the California congressman continues to have his eye on a higher office.
Some consultants whose firms have worked with the Congressman in early primary states say they have a different impression about the extent of his political ambitions.
"I would just have to assume that while Ro has been incredibly interested in the great state of Iowa for a number of reasons, that perhaps it had to do with laying the groundwork for any potential future national bids," said Stacey Walker, the former Iowa campaign co-chair for Sanders and founder of the Iowa-based firm Sage Strategies, which Khanna paid USD 8,000 last year.
"If President Biden didn't seek reelection, his name would have to be on the list of top contenders."
Just before and during the 2022 campaign cycle, Khanna showered money far afield from his district in Silicon Valley — and even his would-be Senate territory.
He paid USD 22,000 last year to Sanders' former New Hampshire state director, Shannon Jackson; USD 25,000 to the Sanders-founded progressive group Our Revolution for digital advertising; and USD 8,000 each to political firms in Nevada and Iowa. Walker said the payment to the Iowa firm was for help setting up meetings with labour leaders in the state.
Jackson, who is close to Sanders, said he has been working with Khanna to help him build relationships with Sanders activists nationally as well as in states such as New Hampshire.
He said Khanna is not running in 2024, but further down the line.
"I believe he is one of the progressives who can build on Bernie's work in the future," Jackson was quoted as saying.
Khanna, meanwhile, said his payments to the Nevada firm were related to "building support in the Latino community around the country around a new economic patriotism, particularly focused on the Southwest."
Khanna was born in Philadelphia, Pennsylvania, into a Punjabi Hindu family. His parents immigrated to the US from Punjab.
Prior to holding elected office, Khanna was a Lecturer in the Department of Economics at Stanford University and an Adjunct Professor at Santa Clara Law School.
© Copyright 2023 PTI. All rights reserved. Republication or redistribution of PTI content, including by framing or similar means, is expressly prohibited without the prior written consent.