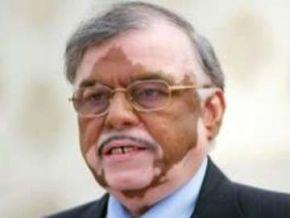 Slamming the move to appoint former Chief Justice of India P Sathasivam as Kerala governor, Congress on Tuesday wondered whether the government was "pleased" with his judgement in the Amit Shah case.
"Why was he made? This raises a question if he has done some work, for which they are pleased. Prime Minister Modi is pleased, Amit Shah is pleased and that is why he is being honoured?" Congress spokesperson Anand Sharma told reporters.
He was asked whether Sathasivam was being given the gubernatorial post for giving relief to the Bharatiya Janata Party president in a fake encounter case last year.
Sathasivam was on the Supreme Court bench that scrapped a second FIR against Shah in the fake case, saying it was linked to the bigger Sohrabuddin Sheikh killing case and did not need to be separate.
Noting that Sathasivam was the first former Chief Justice set to be appointed as Governor, Congress wanted to know from the government whether it was moving to a system where "we expect judiciary to be committed to government for political patronage post retirement".
The question comes in the view of the fact that there were several former Chief Justices of India in the country, including two who retired in the last one and half years but the government selected the latest to retire, Sharma said.
He said that the move to appoint Sathasivam as governor raises many questions and makes the post of CJI smaller. He said it was usual for judges taking charge of the Green Tribunal, National Human Rights Commission but no one has been made a governor before.
"Because an exception is being made, and the question is about why, is there anything in his persona, functioning or his decisions, which has really attracted very warmly, very positively, the acceptance of PM and BJP President. It is but natural that these questions would be asked."
Stressing that he is not casting any aspersions, Sharma said, "I am sure there is something which has gladdened the hearts of PM and BJP leadership."
Image: Former Chief Justice of India P Sathasivam