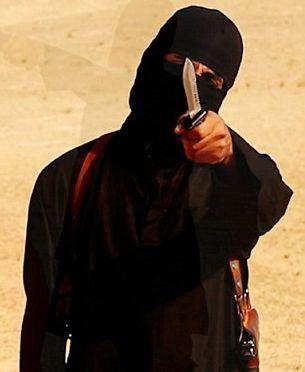 The Islamic State group has confirmed the death of British-born Mohammed Emwazi, also known as 'Jihadi John', saying he was killed in a drone strike in their Syrian stronghold of Raqa in November.
As the knife-wielding masked face of IS, Jihadi John was featured in a series of videos showing western hostages being executed by him.
In its online magazine Dabiq, the group on Tuesday said Emwazi was killed on November 12 'as the car he was in was targeted in a strike by an unmanned drone in the city of Raqa, destroying the car and killing him instantly'.
The United States military had said at the time that it was 'reasonably certain' he had been killed in the strike.