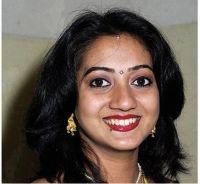 An inquest into the death of Indian dentist Savita Halappanavar last year after she suffered a miscarriage in an Irish hospital began on Monday with her husband Praveen hoping to finding "the truth" behind his wife's death.

In his opening remarks, Praveen said: "We have been waiting for this. All we want to do is get to the bottom of the truth so we are looking forward to this. I feel her (Savita's) presence here; she has always been there."

"I get my strength from her. The last few days have been very rough. I know the baby was due on March 30. The last few days have been rough since the (HSE draft) report was handed over to me."
He said he had faith in the inquest, adding: "The big question is why was Savita treated in a way that she was not supposed to be."

Halappanavar was 17 weeks pregnant when she was admitted to University Hospital Galway on October 21 last year and died a week later from suspected septicaemia, days after she lost her baby, the Daily Star reported.
Praveen said that the couple repeatedly requested a termination but were refused because the foetal heartbeat was present.
He said they were told Ireland "is a Catholic country".
Several expert witnesses are expected to give evidence during the inquest in Galway city, scheduled for one week, including the former master of the National Maternity Hospital Dr Peter Boylan.
More than 50 statements have been furnished by health chiefs and Coroner Dr Ciaran McLoughlin, who has promised the inquest will be transparent and open to public scrutiny.
Praveen, a 34-year-old engineer at Boston Scientific in Galway, has so far refused to co-operate with separate investigations by the Health Information and Quality Authority and the Health Service Executive's clinical review.
According to his solicitor, Gerard O'Donnell, the widower was not satisfied with the conclusions of a report by the HSE, which revealed there was an over-emphasis on the need not to intervene while there was a foetal heartbeat and that staff failed to recognise and diagnose the life-threatening infection in time.
It also reportedly found confusion among medical teams on the interpretation of Irish law on abortion.
The HSE has apologised over the treatment given to Halappanavar.
The agency's review will be updated with inquiry chairman Professor Sir Sabaratnam Arulkumaran -- head of obstetrics and gynaecology at St George's Hospital, University of London -- to include Praveen's concerns before it is brought before cabinet and published.