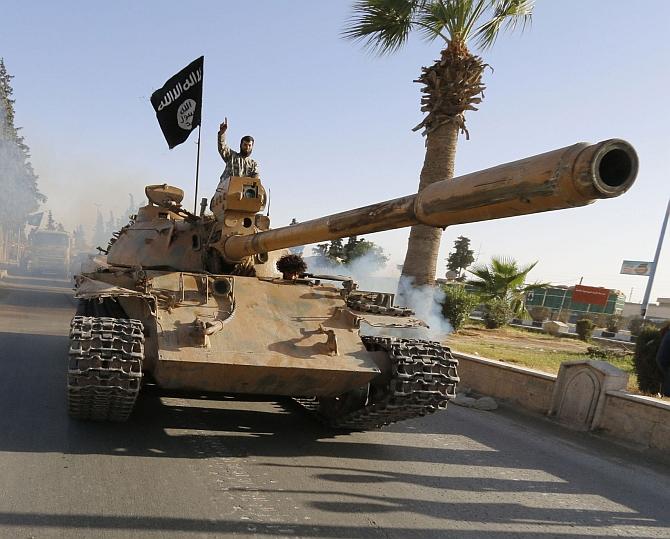 Foreign ministers from 22 countries on Thursday gathered in the London to discuss ways to coordinate their efforts to combat the Islamic State by halting the flow of recruits to the jihadist group and cutting off its funding.

US Secretary of State John Kerry and UK Foreign Secretary Philip Hammond are co-hosting the closed-door talks between the coalition of countries that are working together to tackle the IS threat.

The countries taking part in the conference along with the US and UK are Australia, Bahrain, Belgium, Canada, Denmark, Egypt, France, Germany, Iraq, Italy, Jordan, Kuwait, the Netherlands, Norway, Qatar, Saudi Arabia, Spain, Turkey and the United Arab Emirates.

IS controls large parts of Syria and Iraq and the US-led coalition has been carrying out air strikes to counter it since August, 2014.

But Hammond insists much more needs to be done.

He told the BBC that the countries wanted to find ways to halt the flow of recruits to IS, cut off its funding and "tackle the underlying narrative".

They will also look at providing more military assistance to those fighting IS on the ground, and more humanitarian aid to its victims.

"The engagement of the coalition and the beginning of air strikes against (IS) positions halted
that advance and in some cases it has begun to turn it back," he said.
"Terrorists want to drive us apart, but in fact their actions have had the opposite effect, they're bringing us together... with greater determination, greater resolve to be able to get the job done. And that is precisely what we're going to talk about in London," said his co-host Kerry.
The European police agency, Europol, estimates that up to 5,000 EU citizens have travelled to Syria and Iraq to fight.
Thousands of others have travelled from Arab and Muslim states.
The meeting comes just weeks after the bloody attack in Paris that left 17 dead.
EU foreign policy chief Federica Mogherini said the attacks in France "were a little bit like our own 9/11", hitting at "symbols of our culture, of our values, like the media freedom, the police, the Jewish community".
Looming over the meeting is also the deadline set by members of the IS group for Tokyo to pay a $200 million ransom for the release of two Japanese hostages.
Tokyo believes the deadline will expire on Friday.
Japanese Foreign Minister Fumio Kishida will not be at the London meeting, but held talks with Hammond on Wednesday as Japanese Prime Minister Shinzo Abe admitted it was a "race against time" to free the men.
The coalition last met in Brussels in December.