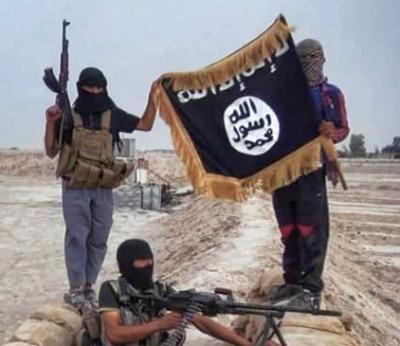 Wanting to join the terror group Islamic State of Iraq and Syria, a 19-year-old woman from Hyderabad who was residing in Qatar had flown to Turkey from there, but changed her mind and returned to her parents in India, police said on Saturday.

The incident took place around two months back, police said.

"Information is that one lady hailing from Hyderabad city, who has been staying in Qatar for the past 10 years happened to get influenced by another lady residing in her apartment. So both of them went till Turkey, where she changed her mind and she came back to India," Hyderabad Police Commissioner M Mahender Reddy told media persons.

Asked if the woman had been counselled by the city police, he said, "The incident happened around two months ago. We have not brought her (back to India) she came back on her own," Reddy said.

Another police officer attached to Intelligence Wing said, "The 19-year-old woman stayed in Qatar. Her parents are natives of Hyderabad. She could not go there (Iraq). She contacted her parents and came back to the city."

Asked if she had planned to join the ISIS ranks, the senior police officer said, "It
was only due to influence of one lady she initially wanted go there, but went up to Turkey only and came back... Initially, it seems she allegedly had plans, but after seeing the conditions there she decided to come back."
Reacting to media reports that claimed that one lady from Hyderabad had proceeded to join the ISIS ranks and had got trained from the terror group, the Hyderabad Police chief said: "We don't have any such information. It is not a fact that she joined ISIS and got training."
Last year, Hyderabad Police had foiled "attempts" by six youths from Hyderabad, including a former Google employee, who were allegedly plotting to join the Islamic State ranks after getting attracted to ISIS propaganda on social networking sites.
"Here in Hyderabad, we are actually scanning all the social networking sites, whoever gets in touch with this kind of literature (ISIS propaganda) on the social networking sites we are getting in touch with them and talking to them and their parents.
"As a law enforcing agency we want to involve the community, parents and the youth. So far, we have been successful. If anybody is trying to cross the 'laxman-rekha' then definitely law will take its own course," the police commissioner said.