The dreaded Islamic State militia on Tuesday posted a video showing two Japanese captives, threatening to execute them if their nation's government failed to pay up a ransom of $200 million (over Rs 1,200 crore) within 72 hours.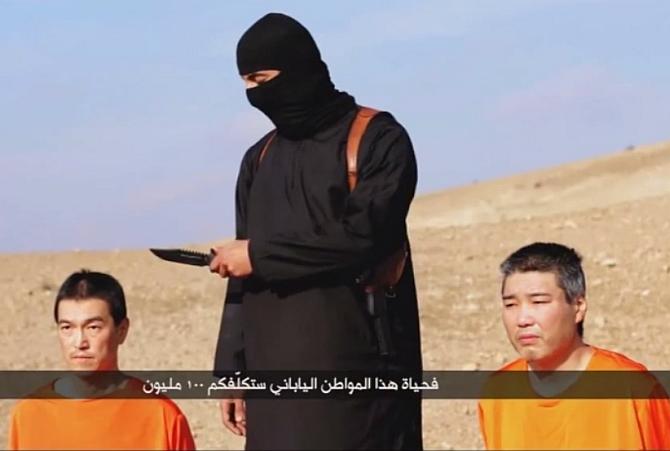 In the video shot at a desert location, a knife-wielding IS militant is seen warning Tokyo against "foolishly" supporting the US-led coalition that is waging a military campaign against the outfit.

The captive Japanese men were identified as Haruna Yukawa and Kenji Goto.

According to media reports, Goto is a freelance reporter who was based in Tokyo. He has written books on AIDS and children in war zones from Afghanistan to Africa and reported for news broadcasters in Japan.

Japanese Prime Minister Shinzo Abe,
who cancelled his West Asia visit soon after the ransom reports emerged, termed the act as "unforgivable."
At a news conference in Jerusalem on Tuesday, Abe demanded that the pair be "released immediately."
He added: "Despicable terrorism can never be forgiven... The $200 million aid which we recently announced, is to be used for people in the region who lost their homes, or to save refugees. It's a humanitarian aid to provide food and medicine."
The video, identified as being made by the Islamic State group's al-Furqan media arm and posted on militant websites associated with the extremist group, mirrored other hostage threats made the group.
The man speaking also resembled and sounded like a British militant involved in other beheadings by the Islamic State group, which now holds a third of Iraq and Syria under its self-declared caliphate.