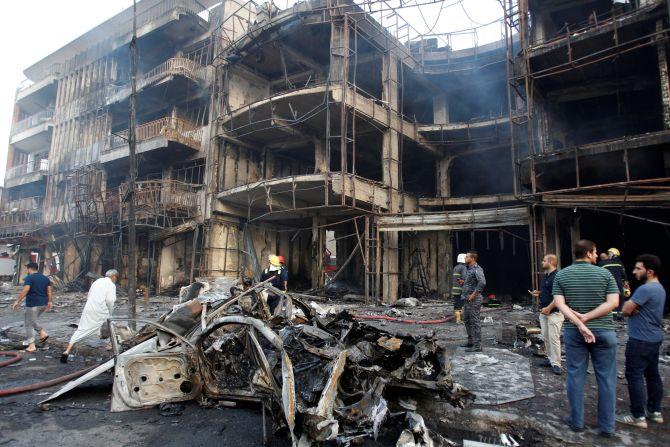 Iraq executed five convicts on Monday, the justice ministry said, linking the timing of the executions to the Baghdad suicide bombing the previous day that killed more than 200 people.
The ministry said it wanted families bereaved in the bombing to know "that their brothers in the justice ministry are continuing to deliver just punishment to those whose hands are stained with the blood of Iraqis".
"Therefore, we would like to announce the implementation of death sentences against five convicts this morning," it said in a statement, without specifying their crimes.
The ministry also offered its condolences to families of victims of on Sunday's carnage in Baghdad.
A suicide bombing claimed by the Islamic State jihadist group ripped through a crowded shopping area, killing more than 200 people in one of the deadliest ever attacks by militants in Iraq.
Jordan responded in a similar way last year, executing two jihadist prisoners after IS had burned alive one of its pilots whose plane was downed over Syria.
The move drew fire from rights group Amnesty International, which said executions should not be used "as a tool for revenge".
IS overran large areas north and west of Baghdad in 2014, but has since lost signficant ground to Iraqi forces.
Experts have warned that the jihadist group may step up bombings targeting civilians as it suffers setbacks on the battlefield.
IMAGE: The devastation caused by a suicide car bomb attack in the Karrada shopping area in Baghdad. Photographs: Khalid al Mousily/Reuters
© Copyright 2019 PTI. All rights reserved. Republication or redistribution of PTI content, including by framing or similar means, is expressly prohibited without the prior written consent.