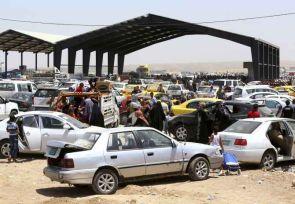 The advance of the Al-Qaeda splinter group the Islamic State in Iraq and Syria and its allies towards Baghdad appears to have been "stalled" but the "grave" situation in Iraq needs to be dealt with militarily as well as politically, a top UN official has said.
The advance on Baghdad appears to be "stalled", given the saturation of Iraqi army forces in the area, UN Secretary-General Ban Ki-moon's Special Representative in Iraq Nickolay Mladenov said in his briefing to journalists on Wednesday via video from Baghdad.
"For anyone to attempt to take over Baghdad would be extremely difficult," he said.
However, a military solution alone "would not be possible," he said, adding that the "grave" situation in Iraq requires a solution based on military, political and social processes that will address the concerns of all communities.
"We have consistently urged for the need for national dialogue, for unity, and, very importantly, for the full participation of the Sunni community in the political process, without whom that process will not be complete," said Mladenov, head of the UN Assistance Mission for Iraq.
The Sunni community has put forward a number of demands over the past couple of months that need to be addressed through a political process, he said, adding that there is a continuing impasse with the Kurdish Regional Government over budgetary issues and oil and gas revenue sharing that need to be addressed quickly.
The elements of the crisis caused by the advances of the armed group ISIS and its allies must be addressed militarily, he said, noting that the success of any military operation hinges on cooperation between Baghdad and Erbil, the seat of the autonomous Kurdish region.
The military plan must also be Iraqi-led and reflect a certain level of national agreement for consensus between the various communities, Mladenov stressed.
At least 900 civilians have been killed since June 5, when ISIS and its allies began their sweep across the country, and 650 have been wounded in fighting in Nineveh, Salah al-Din and Diyala, he said, citing updated figures.
UNAMI and the UN human rights office said at least 757 civilians were killed in those cities and 599 were injured.
Overall, at least 1,300 people were killed in Iraq, and another 1,250 injured in the two weeks.
On the humanitarian crisis in the Iraq, he said the situation continues to be "very dramatic", with two million people internally displaced, including one million seeking refuge there as a result of the Syrian conflict and previous conflicts.
"We anticipate a funding envelope of over USD 300 million to meet the most critical needs," Mladenov said as he appealed to the international community to provide financial aid.
In a report released yesterday, UNAMI and the UN Human Rights Office cited alleged abuses by both the Iraqi security forces and ISIS, whose militants have purportedly posted more than a dozen videos showing beheadings and shootings of combat soldiers and police officers, as well as apparent targeting of people based on their religion or ethnicity, including Shia and minority groups such as Turcomans, Shabak, Christians and Yezidis.
ISIS has carved out a large fiefdom along the Iraqi-Syrian border and the militant group wants to establish a medieval Islamic caliphate in the region.
Image: Families flee Mosul