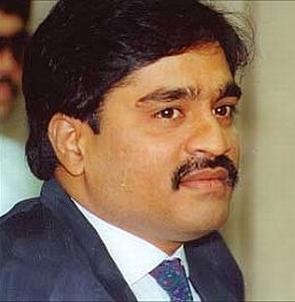 Open non-bailable warrants were slapped today on Underworld don Dawood Ibrahim and Chhota Shakeel by a Delhi court in connection with the IPL spot-fixing scandal.
Additional Sessions Judge Raj Rani Mitra issued open (undated) NBWs against the duo on the plea of the Delhi police, which claimed that arrested 28 accused including three cricketers, bookies and fixers were acting on their command. "...NBWs issued against accused Dawood Ibrahim and Chhota Shakeel as requested," the court said.
In an application moved before the court, the special cell of the Delhi police said, "It has come to our notice that the main bookies and the fixers were in touch with Dawood and Chhota Shakeel. It has come to the notice that Dawood and Chhota Shakeel gave directions to bookies and fixers in India to fix the cricket players and betting on cricket matches," it said. The police also said the two are not traceable at their Mumbai address.
The court issued open NBWs, after the police informed the court that a red corner notice has already been issued against both the accused and that Interpol does not accept dated NBWs (which are returnable to the court by a given date).
The court also heard arguments on bail plea of suspended Rajasthan Royal's player Ajit Chandila, which will continue on Wednesday. Besides Chandila, the court will also hear arguments on bail plea of bookies Ramesh Vyas and Deepak Kumar.
Meanwhile, the hearing on bail application of ex-Ranji player Baburao Yadav was adjourned till July 1, after he was sent to fresh police custody for three days. The agency said he was required to corroborate evidence collected from other accused after invoking Maharashtra Control of Organised Crime Act.
Apart from Baburao, the others whose bail pleas will be heard on July 1 is of Ashwani Aggarwal and Sunil Bhatia. The Delhi police on May 16 had arrested three cricketers -- S Sreesanth, Chandila and Ankeet Chavan of Rajasthan Royal's -- on charges of spot-fixing.
The Delhi police had slapped provisions of MCOCA on Sreesanth, Chandila, Chavan and 25 others in the case, alleging that they were acting under the command of Dawood and Chhota Shakeel. The court had granted bail to Sreesanth, Chavan and 19 citing lack of evidence to be charged under MCOCA.