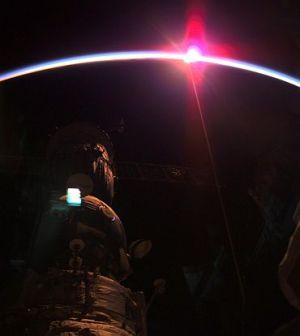 Crew from a United States segment of the International Space Station was recently moved after gas leak alarm went off. Though the members were evacuated post the ammonia leak scare, it turned out to be a false alarm due to some computer problem according to Nasa officials, the BBC reported.
The Russian space agency emphasised that the crew members had not been in any danger, and said that mission control experts in Russia and the US had quickly co-operated to ensure the crew's safety.
The team took quick action and put on breathing equipment as soon as the alarm went off, and the 6 crew members moved into the Russian segment after the alert at around 0900 GMT, closing the hatch to the US side behind them.
At the same time, flight controllers at Nasa's Johnson Space Center in Houston turned off non-essential equipment. Though the mission control gave an all-clear within minutes, the astronauts hurried back to the Russian side again when there was more evidence of a possible leak.
Italian astronaut Samantha Cristoforetti said in a tweet "Hey everybody, thanks for your concern, we're all safe and doing well in the Russian segment."
The highly toxic liquid ammonia, flowing outside the space station, is used to cool electronics. Flight controllers originally feared it had entered the water system running inside the station. Now, it's believed that a failed card in a computer-relay box set off the alarm.
Suspected ammonia leaks on the outside of the space station had also occurred in 2013 and 2009.