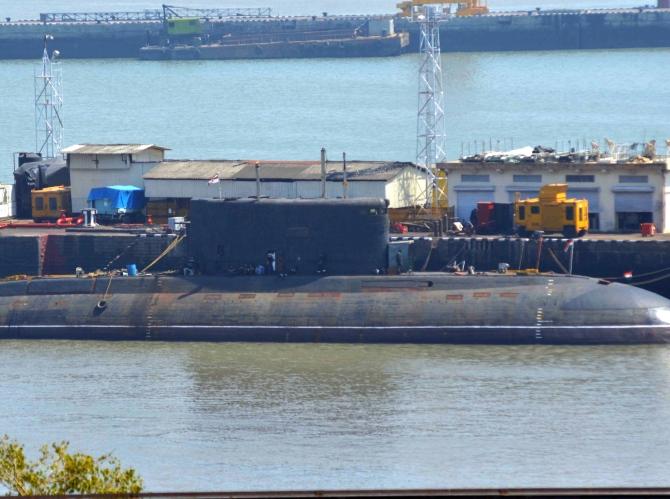 Seven naval officers were found guilty following a probe into the fire that occurred on board submarine INS Sindhuratna earlier this year, which left two personnel dead and led to the resignation of former Navy Chief Admiral DK Joshi.
Disciplinary action against these officers has been initiated at the Western Naval Command headquarters, Defence Minister Manohar Parrikar said in a written reply to Rajya Sabha. "The BOI report in case of INS Sindhuratna has found seven officers culpable of various acts of omission and commission," he said.
On February 26 this year, there was a fire on board INS Sindhuratna when it was at sea off Mumbai for routine training and inspection. Joshi had resigned the same day, taking 'moral responsibility' over the spate of mishaps involving naval assets.
Giving the details of August 14, 2013, accident in which an explosion occurred on board another submarine, INS Sindhurakshak, resulting in her sinking and the loss of life of 18 personnel, Parrikar said that the examination of the BOI in the case was not yet completed.
The BOI report is still with the naval headquarters, he added.