Members of an Indian family were among six people who drowned in the St Lawrence River while attempting to cross into the US from Canada illegally, authorities said on Friday, in the latest tragedy involving Indians seeking greener pastures abroad.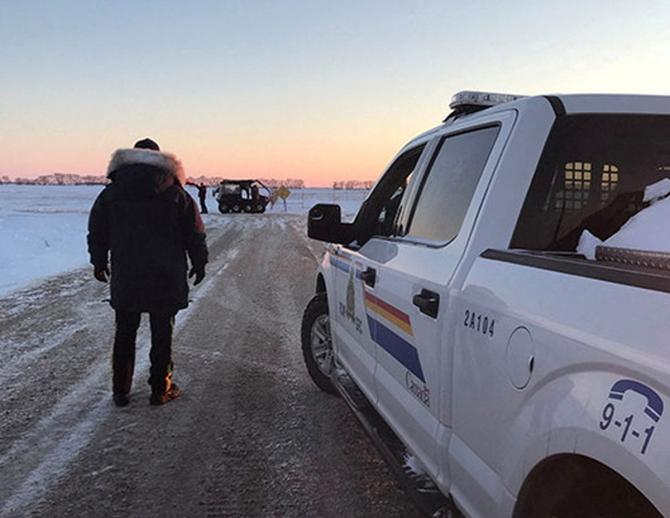 Six bodies were recovered by police Thursday afternoon in a marshy area of Quebec near an overturned boat during an aerial search with the Canadian Coast Guard., according to Canadian news outlets CBC and CTV.
A search of the area is ongoing to find the missing infant.
"The six individuals are believed to be from two families, one of Romanian descent and the other believed to be citizens of India," Lee-Ann O'Brien, deputy chief of Akwesasne Mohawk Police Service, told reporters in a news conference on Friday.
"The police believe one infant from the Romanian family has not been located and we'll continue searching," she added.
"All are believed to have been attempting illegal entry into the US from Canada."
The police said one of the bodies found was that of a child under three.
The child was found with a Canadian passport and was a member of a Romanian family.
The bodies, which haven't been officially identified, were found in Tsi Snaihne in Akwesasne, a Mohawk territory that straddles Quebec, Ontario and New York state.
They were discovered after the search for another missing person that also started Thursday.
O'Brien said it was too soon to know whether the deaths can be linked to a smuggling network operating in the area.
Akwesasne police are working with Immigration Canada to assist with identifying the victims and notifying the next of kin. They are also increasing surveillance on the river.
"We're trying our best," O'Brien said.
"We're a very small police service."
Prime Minister Justin Trudeau said Friday that there are many questions that need answers about what happened to the two families.
This is a heartbreaking situation, particularly given the young child that was among them," he said during a news conference in New Brunswick.
"Our thoughts are first and foremost with the families who are suffering the loss of loved ones right now."
"We need to understand properly what happened," he said.
"And do whatever we can to make sure we are minimizing the chances of it happening again."
Quebec Premier Francois Legault offered his condolences to the family of the victims, calling it a horrible drama.
Montreal Mayor Valerie Plante also offered her condolences, saying on Twitter that it was an incredibly sad tragedy.
"No one should have to go through such an ordeal," Plante wrote.
Akwesasne police say there have been 48 incidents of people trying to cross illegally into Canada or into the United States through the Mohawk territory since January, and most of them have been of Indian or Romanian descent.
In January 2022, the bodies of four Indians, including a baby, were found frozen in Manitoba near the Canada-US border. in April 2022, six Indian nationals were rescued from a sinking boat in the St. Regis River, which runs through Akwesasne Mohawk Territory.
In April 2022, six Indian nationals were rescued from a sinking boat in the St Regis River, which runs through Akwesasne Mohawk Territory.
© Copyright 2023 PTI. All rights reserved. Republication or redistribution of PTI content, including by framing or similar means, is expressly prohibited without the prior written consent.