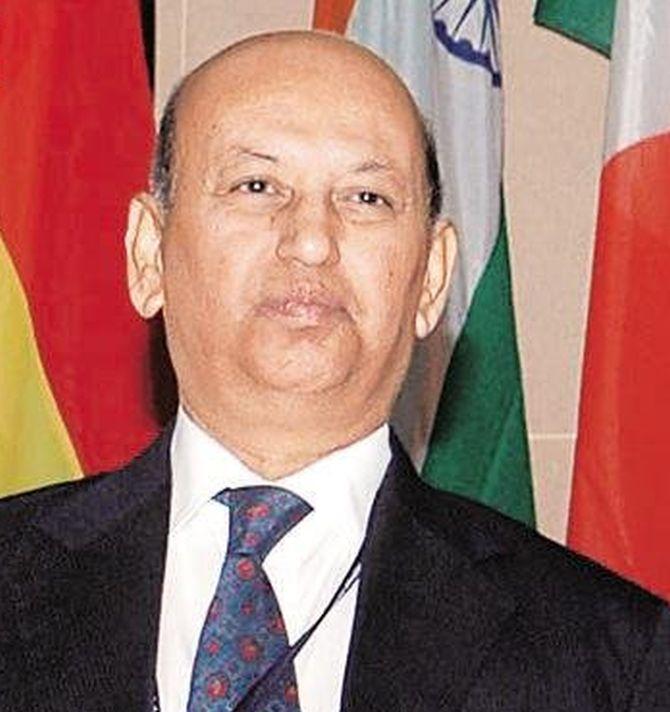 Renowned space scientist and former Indian Space Research Organisation chairman Udupi Ramachandra Rao, who was the brain behind India's first satellite Aryabhata and guided the country's key space programmes, died in Bengaluru on Monday due to age-related ailments.
The 85-year-old passed away at his residence.
"Dr Rao breathed his last around 3 am," Indian Space Research Organisation Public Relations Director Deviprasad Karnik said.
Dr Rao is survived by wife, a son and a daughter.
From India's humble space programme Aryabhata in 1975 to its missions to the Moon (Chandrayan-1) and Mars (Mangalyan) and the proposed Aditya solar mission, Dr Rao was involved in all ISRO's key programmes till date in one capacity or the other.
He is credited with playing a pivotal role in establishing satellite technology that saw the launch of a wide array of satellites, including Bhaskara, APPLE, Rohini, INSAT-1 and INSAT-2 series of multipurpose communication and meteorological satellites, IRS-1A, IRS-1B , IRS-1C and 1D remote sensing satellites.
Prime Minister Narendra Modi expressed grief over his death.
'Saddened by demise of renowned scientist, Professor U R Rao. His remarkable contribution to India's space programme will never be forgotten,' he said in a tweet.
Dr Rao began his career as a cosmic ray scientist, under the late Dr Vikram Sarabhai, widely regarded as the father of India's space programme.
After working as a Faculty Member at the Massachusetts Institute of Technology and Assistant Professor at University of Texas at Dallas where he carried out investigations as a prime experimenter on a number of pioneer and explorer spacecrafts, Dr Rao returned to India in 1966 as Professor at the Physical Research Laboratory, Ahmedabad.
Dr Rao was currently serving as chairman of the governing council of the Physical Research Laboratory in Ahmedabad and the chancellor of the Indian institute of Science and Technology in Thiruvananthapuram.
He served as the chairman of ISRO for 10 years from 1984 to 1994.
After taking charge as chairman of the space commission and secretary, department of space in 1984, he accelerated the development of rocket technology which led to the successful launch of Augmented Satellite Launch Vehicle rocket and the operational Polar Satellite Launch Vehicle, which can launch 2.0 ton class of satellites into polar orbit, his profile on the space agency's website said.
He also initiated the development of the Geo Stationary Launch Vehicle (GSLV) and the development of cryogenic technology in 1991.
Dr Rao was awarded the Padma Bhushan in 1976 and Padma Vibhushan in 2017 for his contribution to Indian space technology.
He had to his credit over 350 scientific and technical papers covering cosmic rays, interplanetary physics, high energy astronomy, space applications, satellite and rocket technology and authored many books.
Dr Rao also became the first Indian space scientist to be inducted into the prestigious 'Satellite Hall of Fame' in Washington DC on March 19, 2013, and the 'IAF Hall of Fame' in Mexico's Guadalajara.